Access to the digitised newspapers returns to normal
As a result of the reopening of Denmark and our agreements with the rights holders, you must now again view our newer historical newspapers at your local public library and local history archive.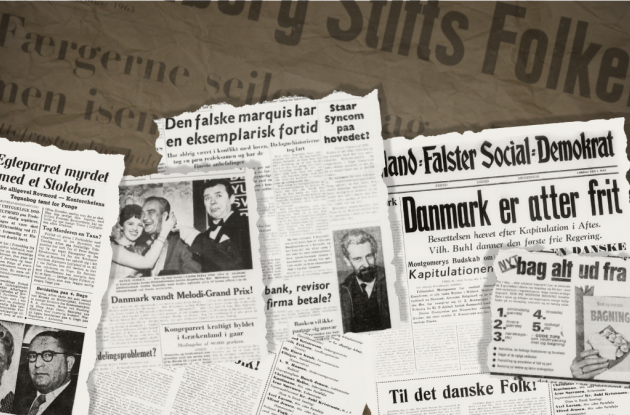 Since the beginning of 2021, we have been able to offer a special arrangement concerning home access to our digitised historical newspapers published after 1920. The special arrangement was due to the public libraries being closed during the period, and therefore the newspapers were not accessible via the library's computers. Now the community and the public libraries are largely open, and the special arrangement ends.
Access to historical newspapers in Mediestream will therefore return to its pre-Covid-19 norm. This means that per 17June, 2021, there will once again be access to historical newspapers, either via on-site access at most public libraries and affiliated local and city archives or as remote access for students and researchers at universities who have purchased access.
Does my library offer access to the historical newspapers?
We have been very pleased to be able to offer this solution during the Covid-19 shutdowns in 2020 and 2021, and we have sensed that access to the newspapers has been a positive opportunity during a period when most people experienced limitations in their everyday lives. Our experience from this is part of our ongoing work to make more material from our collections of cultural heritage accessible to more people.