Arms stretched
In the year 1900, sport was something different than it is today. Take a look at the sports in Elfelt's photographs, where you can find naked men in acrobatic positions and women in "gym outfits".
Men in wool suits on bikes with hard wheels, women in heavy sailor dresses. Sports were different in 1900 than they are now. It was completely new to "play sports". Gymnastics had become widespread among the farmers as part of the folk high school tradition. Just as you had to educate yourself, you also had to take care of keeping your body in shape. A healthy soul in a healthy body.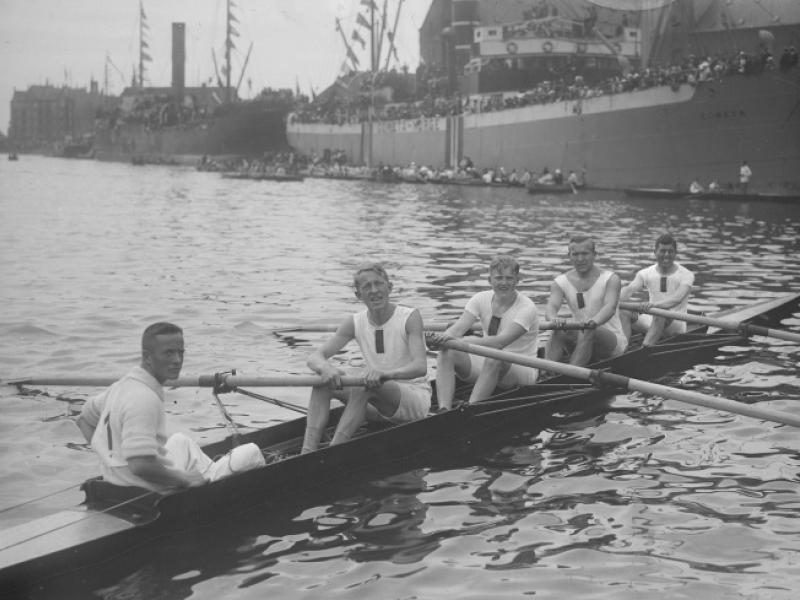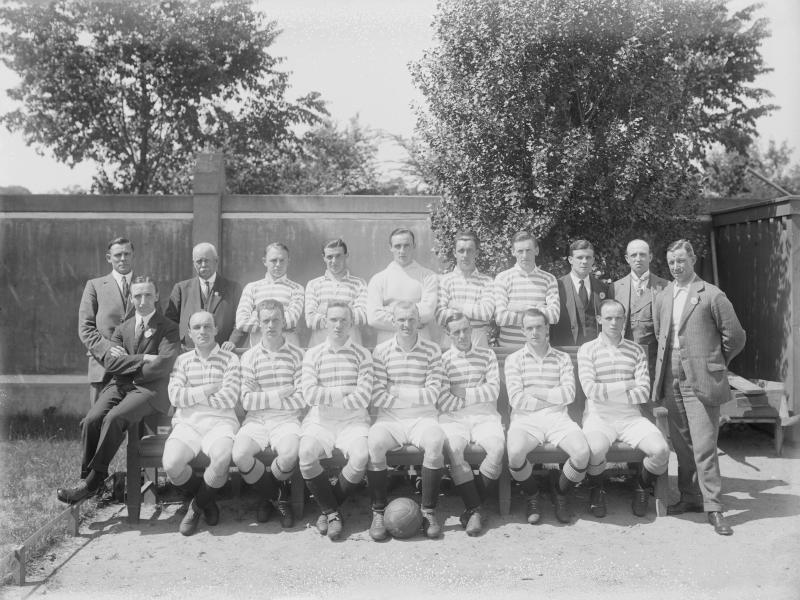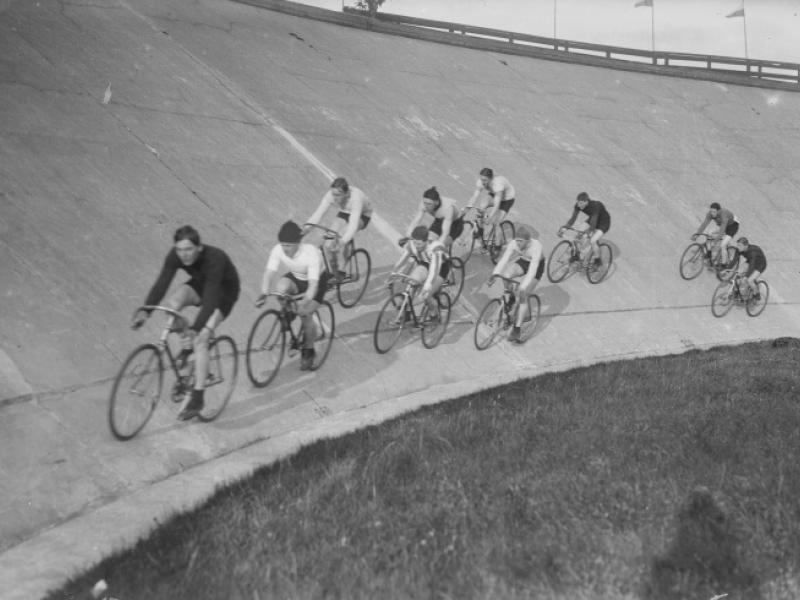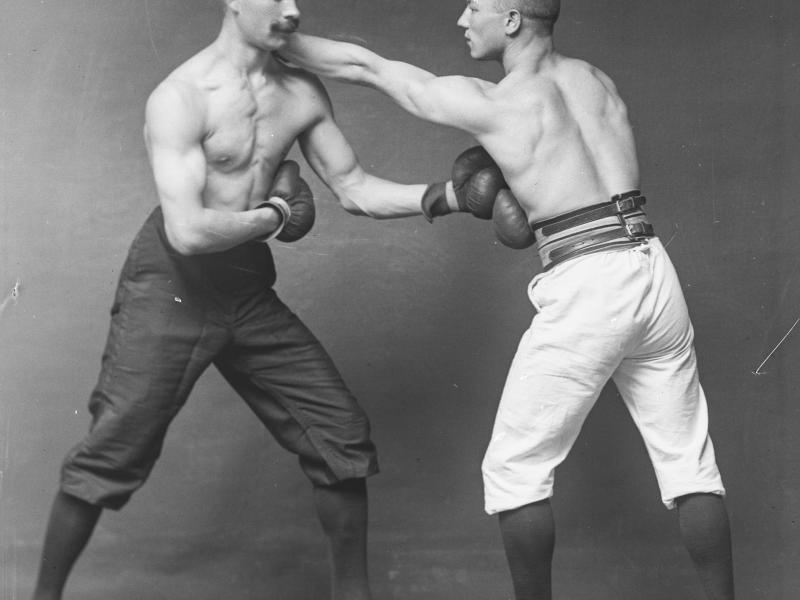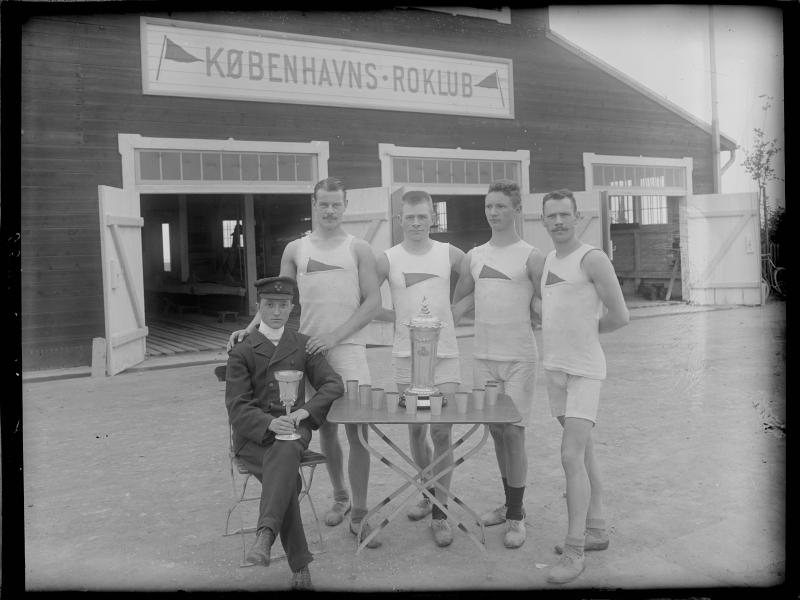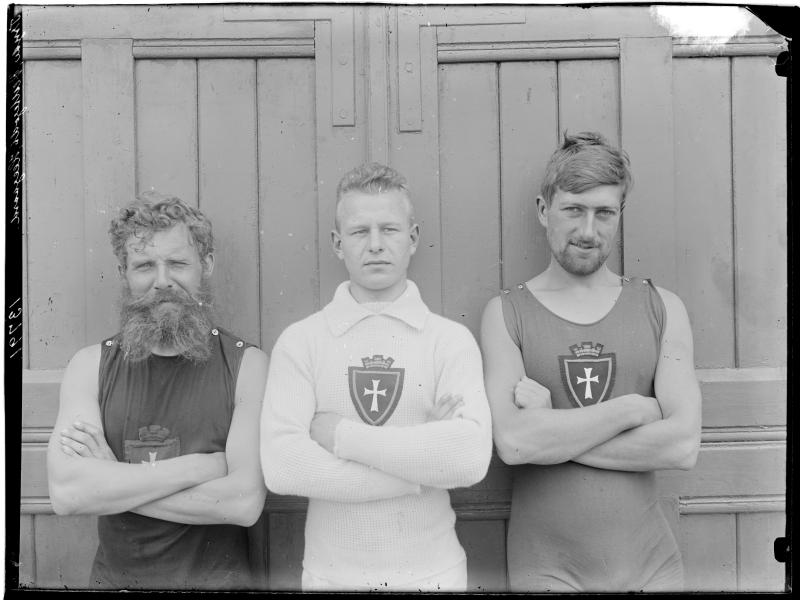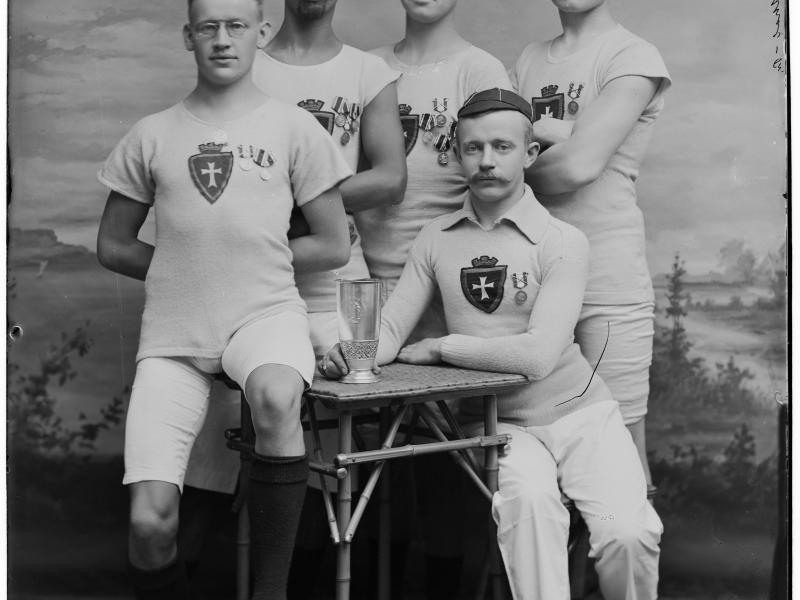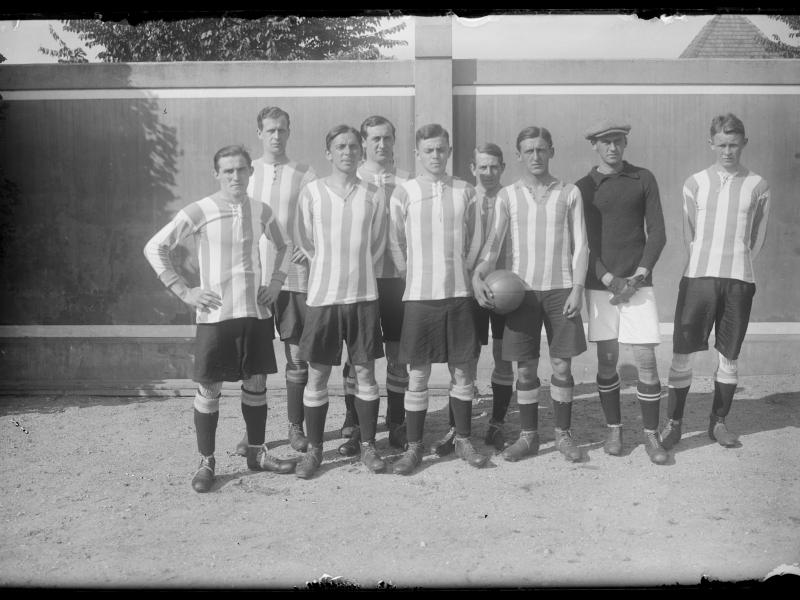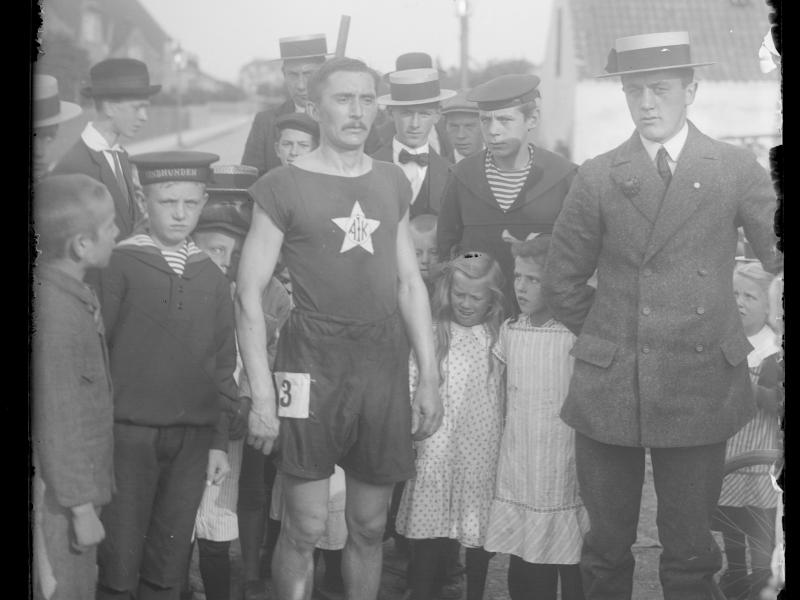 In the cities, gymnastics also gained traction, but here other sports became popular. Inspired by English sports, rowing was introduced, which thrived in the bourgeoisie circles, but was also cultivated by the working class.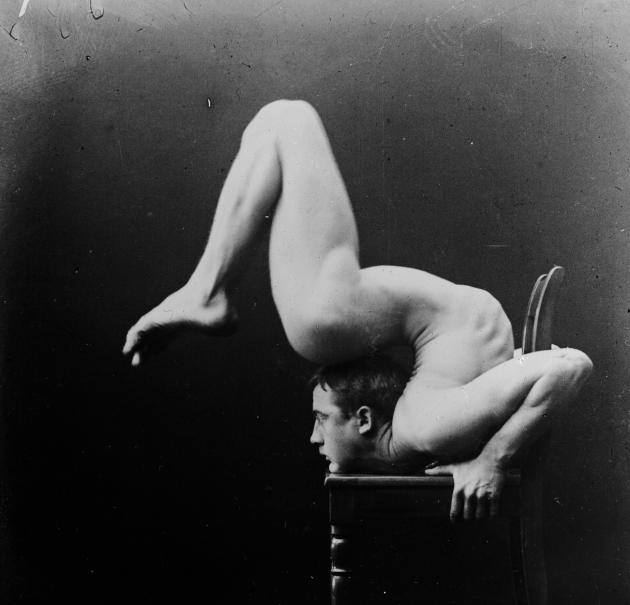 Snake people
Among Elfelt's photographs there are several pictures of naked men in various more or less gymnastic positions. Some of them are described as artists, and one must also say that their abilities are a little beyond the usual Danish-Swedish gymnastics. They are snake people who can tie themselves into knots, and who in the past were a draw in circuses and variety shows. In the Copenhagen newspaper Dannebrog, a journalist tells about a man who can brush his teeth with his toes. The article also states that many doctors found the flexibility of his body so interesting that he considered abandoning the way of life as an artist and devoting himself entirely to science. Perhaps Elfelt's photographs of the artists were taken as part of these studies, which complemented the many photographs and film recordings of more or less naked gymnasts, which were supposed to show the anatomy of the body when it was in motion.
Women in gym clothes
Women also had to play sports. It was gymnastics in particular that drew attention, and then it had a touch of dance and sometimes involved barrel bands and pennants. At the end of the 19th century, physical exercise took place in what is referred to as a "gymnastics suit", but which to today's eyes is a relatively heavy dress, sometimes with a sailor's touch. It is a bit difficult to imagine the girls jumping over the horse, which is in several photographs.
Girls or women did not have to throw themselves into any violent sports, but they could, for example, play hockey, as is evident from the photographs. There were also some who took up cycling, although there were several who warned that you could become infertile if you mounted such a monster.