Meals with an organic focus
When you visit Victor Albecks Vej in Aarhus or The Black Diamond in Copenhagen, we offer a wealth of organic food and drinks, often made from seasonal local produce.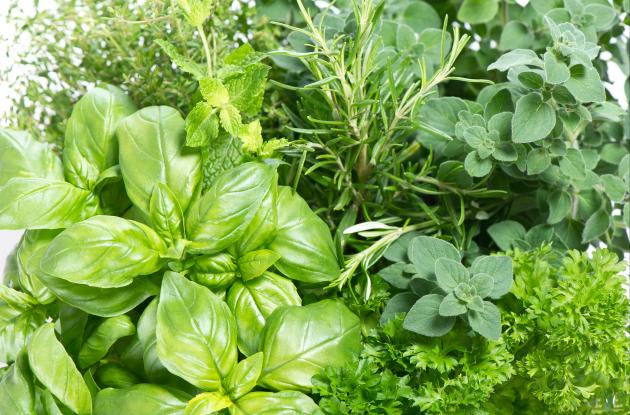 On Victor Albecks Vej, the canteen is run by Food & Co. With their Wicked Rabbit concept, they offer a colourful and tempting vegetarian buffet. The canteen intends to expand the usual culinary horizons, and we hope you like it as much as we do. In addition, you can always get a delicious cup of organic coffee at Hav a Java.
In The Black Diamond, Madkartoteket is responsible for the cultural food scene in both the canteen and the cafe as well as for meetings and conferences. In the canteen, employees can only choose meat-based meals two days a week, and there is always the option of a vegan alternative. In the cafe, you can get a cup of organic coffee, and there is also plenty of opportunity to buy fresh baked goods.
Both suppliers have the organic silver label (organic percentage of at least 60).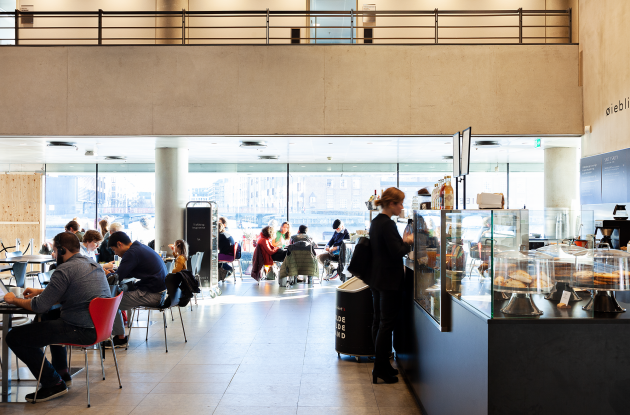 Besides a great view of the harbour and Copenhagen's new bridges, our café offers a welcoming and holistic space that unites culture, art and dining experience.
Enjoy a delightful meal in our canteen. You can get fresh breakfast, tasty lunch or a small snack.