Whistleblower system for Royal Danish Library
You can use the whistleblower system to draw attention to illegal or reprehensible matters relating to Royal Danish Library.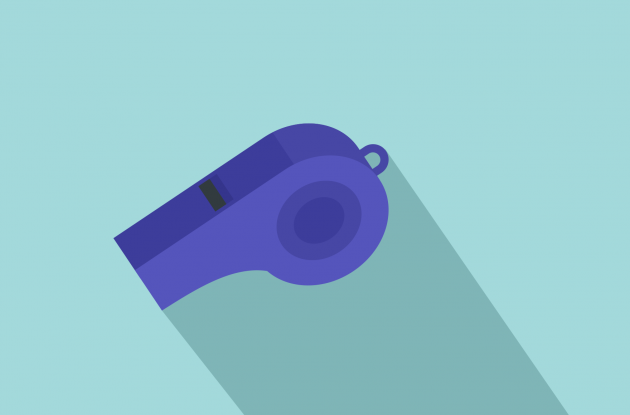 You can use the whistleblower system if you are employed or previously employed by Royal Danish Library, including as an unpaid trainee, or if you are a partner, including subcontractor, or employed by a partner with whom the library has a collaboration.
What conditions are covered by the whistleblower system?
You can contact the whistleblower system with the following:
violations of EU law
criminal offenses
violations of the law
violations of administrative law principles
serious or repeated violations of essential internal guidelines
serious personal conflicts in the workplace
sexual harassment
deliberately misleading citizens and business partners
You should always have specific knowledge or reasonable suspicion that such serious matters have been committed before using the whistleblower system.
If you are employed by the library, you must be aware that you cannot use the system to report other or less serious matters. This information must in principle be handled via, for example, your immediate manager, HR representative or your union representative.
Information about other matters can be, for example:
information on violations of minor internal guidelines on sick leave, smoking, alcohol, clothing, use of office supplies, etc. and
information on less serious staff-related conflicts in the workplace.
If your report falls outside the system, it will be treated as a regular inquiry at Royal Danish Library.
About anonymity and confidentiality
Royal Danish Library's whistleblower system allows anonymous information about criticisable matters to be submitted to a trusted whistleblower unit, who can investigate the situation further. Via the system you can have a follow-up dialogue with the whistleblower unit. This dialogue is also anonymous.
The whistleblower unit is anchored in the library's HR department, and only the trusted caseworkers from the unit can access your report.
If you submit information to the whistleblower system from a computer located on Royal Danish Library's network, or via the link to the digital whistleblower portal on kb.dk, it will be possible to register as part of the general logging of user activities on the library's network. You can avoid a possible registration by typing the url to the report page https://kum-kb.sit-wb.dk directly in a browser on a private or public computer that is not connected to the library's network.
In addition, you can use the TOR browser, which provides additional protection for anonymity.
Are you not comfortable reporting directly to Royal Danish Library, or if you are in doubt that your report is processed objectively by our whistleblower unit, you can alternatively make your report to the Danish Data Protection Agency, which offers an external and independent whistleblower channel.
Case management and communication
Your inquiry is processed by trusted employees of our whistleblower unit. We may need to ask you questions to ensure that the case can be sufficiently informed for it to be processed. We only communicate with you through our digital whistleblower system. Therefore, it is important that you follow the case by regularly logging in and answering any questions from us.
When you submit the report, you will receive a 16-digit code on the receipt screen. You must use this code to access your report, and it is therefore important that you save the code.
If you lose the code, we will lose the opportunity to communicate with you.
Legal protection against retaliation
As a whisteblower, you are protected against reprisals via ACT no. 1436 of 29/06/2021 - Act on protection of whistleblowers.