Andreas Garfield: On creating drama
Playwright Andreas Garfield talks about drama as a genre and the considerations he makes when writing a play.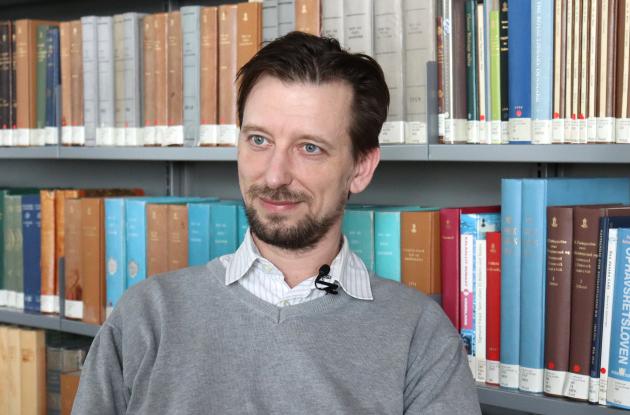 On the shoulders of the old storytellers
Drama is largely about being able to convey the big stories and show complex characters with very few means. Andreas Garfield points out how the great stories we find today are a fixed part of how we create narratives in general:
"Even the wildest Marvel films stand on the shoulders of Sophocles and Euripides... so even if some think the theatre is dusty and old-fashioned, remember that the stories you're watching now have probably been told in one way in a different form 2,500 years ago."
But even if the stories we see and read today are old, drama offers the opportunity to experience the stories several times. We can experience them on stage, as reading experiences or both. And every time we see or read a piece of drama, we get deeper into the analytical layers - because, as Garfield says: drama must be both felt with the emotions and analysed with the intellect.
To create works that strive for catharsis
Aristotle introduced the concept of "catharsis" in his work on tragedy. Catharsis (cleansing) is a word that has been interpreted in many ways throughout history, but it refers, among other things, to the feeling of relief you can get when you have experienced something that has required great emotional empathy. It can, for example, be the performance of the tale of Medea killing her children.
For Andreas Garfield, the feeling of catharsis is what characterises a good piece of drama. And even though you as an audience may not experience the feeling of catharsis every time, it is worth waiting for.
Similarly, as a playwright, you strive to have the audience in the palm of your hand and get them towards catharsis.
As a playwright, Andreas Garfield always thinks that the framework he sets up for a play must have a kind of core all the way through, from when the curtain goes up until it goes down. And the core must both shine through in the individual courses of action and in the play's lines. In this way, he tries to lead the audience towards catharsis.
About Andreas Garfield
Andreas Garfield is a trained dramatist at the Dramatic Education in Aarhus. Garfield debuted in 2001 and won the Reumert award as talent of the year in 2007. Garfield works both with theatre for the stage as well as for radio and TV.