Doris Pollas
Although Doris Pollas was among the founders of the Circle of 1948 (today known as LGBT Denmark), she only really appeared in public 70 years later in 2018.
As a young woman, Doris Pollas moved to Copenhagen from Jutland and got a job at Hotel Terminus by the Copenhagen Central Station. If she bribed the concierge, she could be allowed to take girls to her room when she had been out dancing at the pub called Admiral Kroen. An acquaintance in Jutland had told her that women danced with and kissed each other when they visited the pub.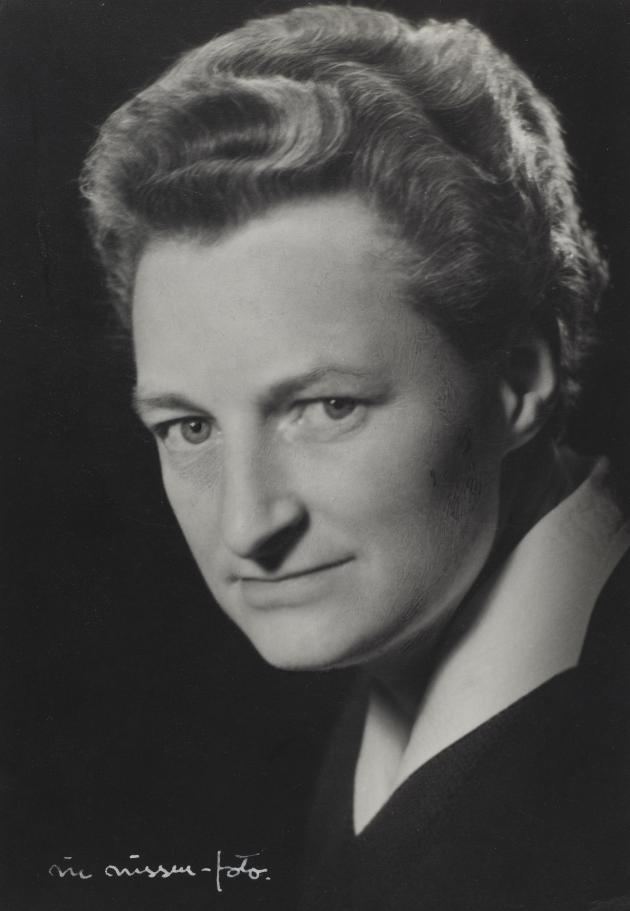 Fight for rights
The Circle of 1948 had much to fight for. Men were forbidden to have sex with each other, and forms of sexuality other than heterosexuality were suppressed. In the 1950s, the head of the Public Morals Police in Copenhagen, Jens Jersild, led an attack on homosexuals. The police focused on male homosexual prostitution, but also generally took action against men who frequented the gay bars that had opened in Copenhagen after World War II. Lesbians, however, were not in the police's spotlight.
Doris attended a meeting with Jersild and later told the LGBTI+ magazine Out & About: "There I really discovered that we lesbians were not taken seriously. He almost laughed at us, and afterwards I thought I could have done without that."
Childhood in West Jutland
Doris was born Doris Aatorp and grew up on a farm in Ringkøbing. She had three sisters and describes herself as a tomboy who did not want to play with dolls, but instead had toolboxes and tin soldiers. Her parents accepted her as who she was. She remembers that the family once had guests, and when one of them asked: "Mr. Aatorp, do you only have girls? Do you have no boys?" the father replied "Yes, I have her," and pointed to Doris. She was very proud of that. She went to agricultural school with a lot of boys and it did not bother her.
An important book
When she was 13 years old, Doris came across "The Well of Loneliness". She did not generally read books, but Radclyffe Hall's novel about the upper-class woman Stephen Gordon who gives up her love for another woman because of the hatred of the outside world, Doris read from beginning to end. She was not alone in this, for this very sad tale was some of the only known literature that existed about lesbians at that time.
She had her first experiences with women when she went to school, but it was only when she came to Copenhagen that she could really embrace her sexuality. It was then she changed her name from her birth name Aatorp to the more glamorous Pollas.
96-year-old as a role model
After living an anonymous life for many years, Doris decided in 2018, at the 70th anniversary of the founding of the Circle of 1948, to appear publicly with her story. In 2020, she received an honorary award for her efforts. It happened at the Danish Rainbow Awards, where Crown Princess Mary presented the award to Doris' friend Ole Markussen.
At the age of 96, she has become too old to travel, but not to tell her story. She often does so in the hope that it can help young people accept their sexuality.