Food and beverages in The Black Diamond
Besides a great view of the harbour and Copenhagen's new bridges, our café offers a welcoming and holistic space that unites culture, art and dining experience.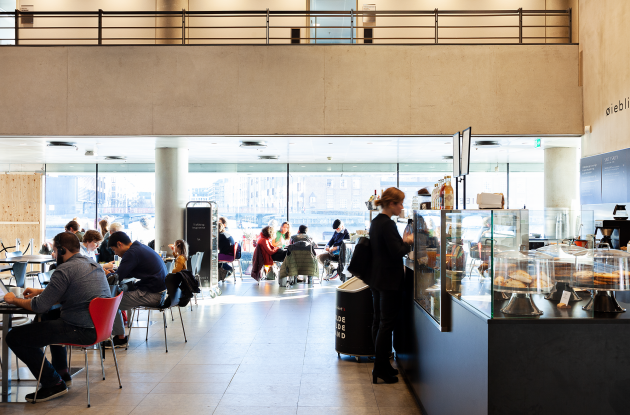 Café
At the café, you will find a dynamic and inspiring environment that provides space for both rest and contemplation. It also allows a degree of innovation and flexibility, which is continuously developed through green and sustainable initiatives.
The café in The Black Diamond is run by Madkartoteket.
Cafeteria
You can buy food and beverages in the library's staff cafeteria.
Packed lunches
Packed lunches and beverages can be enjoyed at the tables by the Octagon, which is placed close to the old entrance from the Library Garden.