Leonora Christina Skov
Leonora Christina Skov writes detailed contemporary literature while depicting the life story of a lesbian woman in her novels.
The Danish author Leonora Christina Skov had enormous success with her memoir "Den, der lever stille", which was published in 2018. In the book you meet the author at her mother's deathbed, and through the next 340 pages you follow her back and forth between descriptions of childhood, youth and adulthood, where she now confronts her parents' lack of acceptance.
The book has been hugely popular in Denmark because many have been able to see themselves in the painful mother-daughter relationship and the act of coming out as oneself. The book has also resulted in great awareness of a lesbian woman's life story.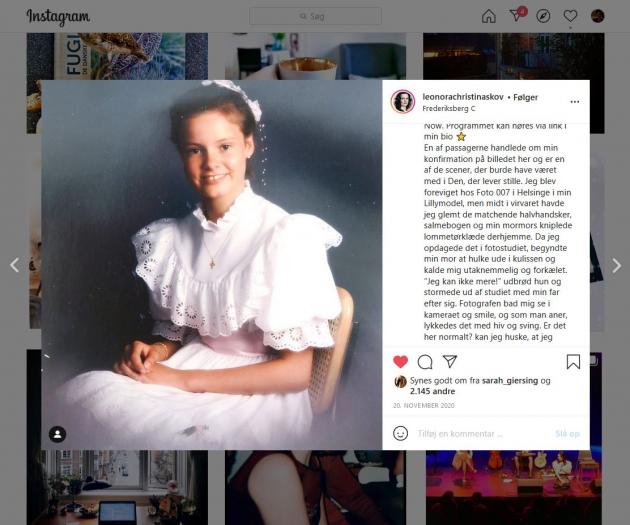 Lack of love
There were always made demands of Leonora Christina Skov which she could not meet. The small three-person family was filled with explosive and destructive energy because the mother felt outcompeted by the daughter and thus never gave her care and affection. Skov lived her own life with girlfriends and pen pals in many countries, but it all went wrong when her mother found out that she loved women. In the 1990s, opposition to LGBTI+ people was still very much kicking, and the author's parents could not accept her sexuality. It came to a break that the now adult writer reflects on in her writing.
Stands on her own two legs
Skov also meticulously describes her childhood and adolescence in the 1980s and 1990s, as well as the lesbian milieu that she sought out and where she found girlfriends and a sense of self. Her descriptions are time pockets full of details, no matter if it is descriptions of clothes, music, living situations or fellowship. It is true contemporary literature about a time and an environment that has not been portrayed in Danish literature before. This also applies to her depiction of the present with her spouse Annette, who regularly tries to help make sense of the madness.
If we do not talk about it
In April 2021 came the follow-up novel "Hvis vi ikke taler om det" (In English: If we do not talk about it). Herein is an account of the situation at the photographer's, where the confirmation photo is to be taken. The picture is also on Leonora Christina Skov's Instagram profile, where you can see more pictures from her childhood and follow her life now. On social media, she reaches a large audience and helps to create visibility about LGBTI+.
The picture is part of the photo exhibition, "The Camera and Us", which opened in The Black Diamond during autumn of 2021. The picture is located in the section that deals with family photography.