The history of the pamphlet collection
Printed matter paints colourful pictures of everyday life. They reflect society and provide valuable information about the social, cultural and economic life of the times.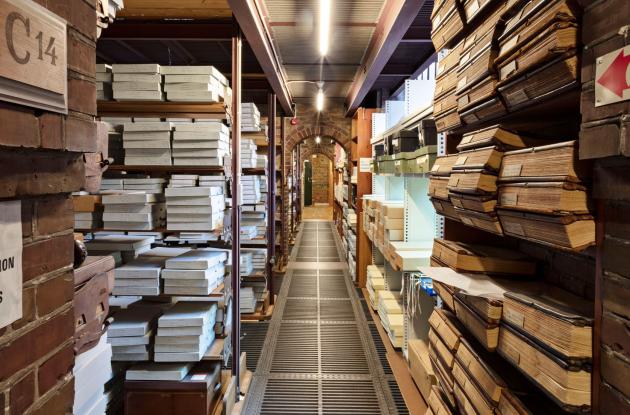 Until 1902, what we today call 'small prints' were catalogued and listed among the books. A new and expanded law on legal deposit was passed in 1902 and required book printers to deposit much more printed material than before.
At the same time, new letterpress printing technology caused many more letterpress printing works and a mass production of printed matter. The result was that the library was drowning in small prints like pamphlets, leaflets and booklets.
The pamphlet collection was created so that it was easier to process the large amount of material, which was no longer catalogued, but arranged in a number of subject groups and arranged according to the publishing corporation.
Arrangement of the collection
The collection is divided into the following main parts
Select small print - consists of the oldest pamphlets, leaflets and booklets
Old collection - small print up to approx. mid-1980s
New collection - small print up to 2021
Small print 2022 -
The collection is arranged in approx. 80 subject groups in a kind of archive system that reflects all aspects of society.
The content of the subject groups is arranged according to the provenance principle, which means that we keep material from one institution, company or association together. Within the individual subject groups, the material is again sorted according to special guidelines.