Order prints of newspaper pages for private use
If you need an idea for a gift for birthdays, anniversaries or confirmations, you can order a print of an original newspaper page, also known as a photostat.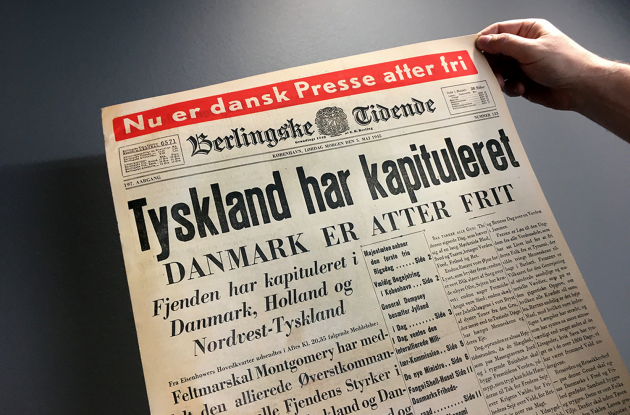 We can supply the print in two different sizes.
| Format | Price per page | Paper quality |
| --- | --- | --- |
| A3 (29.7 x 42 cm) | 400 DKK | 180 g heavy paper |
| A2 (42 x 59.4 cm) | 500 DKK | 180 g heavy paper |
Delivery time is 10 working days plus shipping time. We send the print through the postal service.
Prints are provided without special photo processing. As we often make prints from larger newspaper volumes, there may be a "curved" margin, which in some cases can make it difficult to read the outer part of the page.
Invoice is sent separately via e-mail.