The Art Library
The Art Library is located in the exhibition building at Charlottenborg. Here you can use the reading room and borrow materials on art and architectural history, art theory and museology.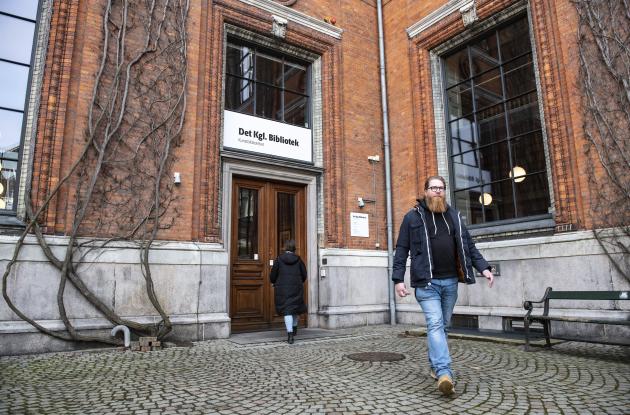 Facilities
It is possible to borrow a locker for up to two months at a time, where you can store the books you only use in the library.
There are also day lockers that you can use with a 20 DKK coin.
There is wireless access for laptops in the library area.
There is direct, handicap-friendly access from the courtyard. From the library's central hall, there is a lift up to the reading room and down to the toilets in the basement, where there is also a handicap-friendly toilet.
It is not possible to buy anything to eat or drink at the library, but you are welcome to bring your own.
Please note that you are not allowed to eat in the reading room and drinks must be covered.
Study spaces and reading rooms
In Nyhavn there is a quiet reading room where you can sit and work. It is not possible to reserve the seats. The reading room also has a large number of overview and reference works that you can use.
In the library's central hall, we have two tables with eight study seats and two lounge areas with sofas.
We have a group room on the left at the back of the library. There is room for around 20 people. The group room cannot be reserved.
There are also spaces in the library that can be used for group work, and computers with access to digital resources. There are outlets by the seats in the book collection and the reading room.
We have a study hall located at Transformervej 21b, Søborg.
We have some materials that you can only see in the study hall. These are architectural drawings, artist archives, art history archives and similar archive materials which are in the storage facilities on Transformervej.
The study hall is open a limited number of days a week and you can only visit it if you have made an appointment in advance.