Copenhagen University Library
Copenhagen University Library is a collaboration between Copenhagen University and Royal Danish Library, which cooperatively provides library services to students and staff at the university.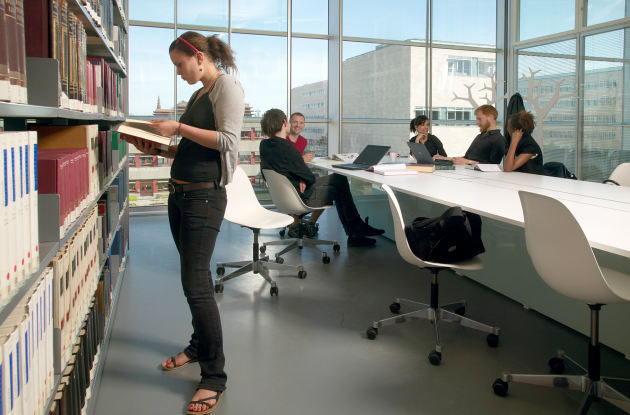 The library has public facilities in five places in Copenhagen. The University Library (KUB) can be found at all five addresses. The National Library and the cultural activities in The Black Diamond can be found at Søren Kierkegaards Plads 1.
Find all addresses for the University Library (KUB)