When Hans Christian Andersen applied for a job at the king's library
In 1834, we received an application which would have changed not only the history of the library, but also the history of Denmark, if we had hired the applicant.
In November 1834, Hans Christian Andersen had major financial problems. His fairy tales are still only sketches in his notebooks, and his career as Denmark's most famous poet and author has not truly started yet.
Where do you go in 19th century Denmark when you are a budding author but lack the king's coin? One naturally writes a job application for the king's library.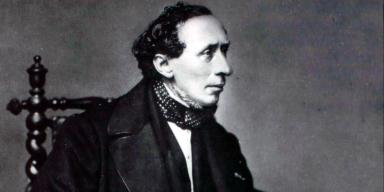 We are so fortunate that the application was not thrown out, but instead stored in the library's own archive.
The application testifies to Hans Christian Andersen's desperate situation. He writes that he hopes to be "freed from the heavy lot of having to write to live".
So even though we would have liked to have been able to boast of having such a fine colleague, it was probably a blessing in disguise that the employment at "His Majesty's Great Library" did not amount to anything.
What Hans Christian Andersen did not know was that his breakthrough would already arrive the following year with the novel The Improvisatore and not least with the booklet Fairy tales, told for children, which came to change Hans Christian Andersen's life and Danish cultural history forever.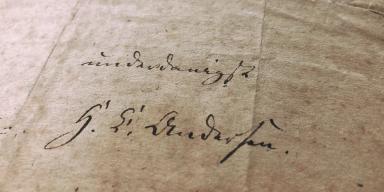 The application is also accompanied by a warm recommendation from physicist and chemist H.C. Ørsted, who had already prophetically stated then that the The Improvisatore would make Andersen famous, but the fairy tales would make him immortal.