Research at Royal Danish Library
We conduct research based on the library's collections and invite collaboration with other researchers to open the collections. We are happy to talk about our results and we publish them broadly.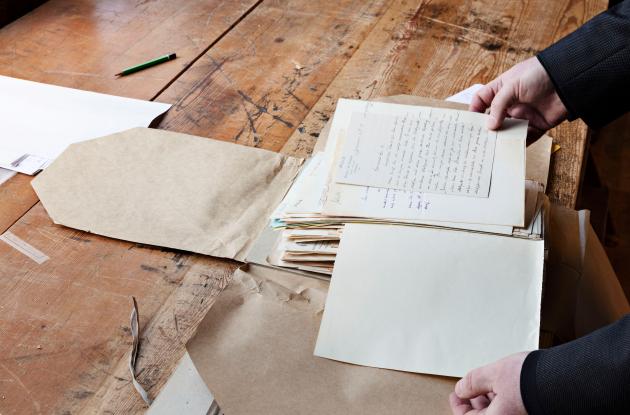 Research is one of Royal Danish Library's core tasks. With research, we boost the library's daily work and task solution. This is especially important in relation to the compilation, registration, preservation and availability, as well as communication of the library's national collections.
Among other things, we conduct research on the development of the Danish part of the Internet, the use of maps throughout history as well as artificial intelligence for use in the preservation of cultural heritage.
When we do research based on the collections, we also make them more accessible to the country's universities and other research and knowledge institutions. It allows us to create close collaborations across the country and the various institutions.
The communication and development activities that we carry out in connection with our research also help to support the library's function as Denmark's national library.
Research committee
Our research committee coordinates and develops the library's research. If you have questions regarding the committee's work or our research, you are welcome to contact the research committee.
You are also welcome to contact us to hear more on the possibility of entering into a research collaboration with the library.
Strategy for research
In our research strategy, we describe the overall framework for research at the library as well as define specific objectives for a select number of years.
We want to be an attractive collaboration partner
We want to shine a light on the potential of the collections
We want to improve the public debate
You are welcome to contact us if you have any questions about the research strategy.
Research report
The Royal Danish Library prepares a research report every year, which describes the previous year's projects, publications and other research-related activities. The report also contains information about the research organization at The Royal Danish Library. Contact forskningsudvalget@kb.dk if you want to receive a copy of the latest report.