Research access to netarkivet
If you are a researcher or Ph.D. student, you can apply for access to the contents in netarkivet. In some cases, we can also make an agreement on data extracts for specific research projects.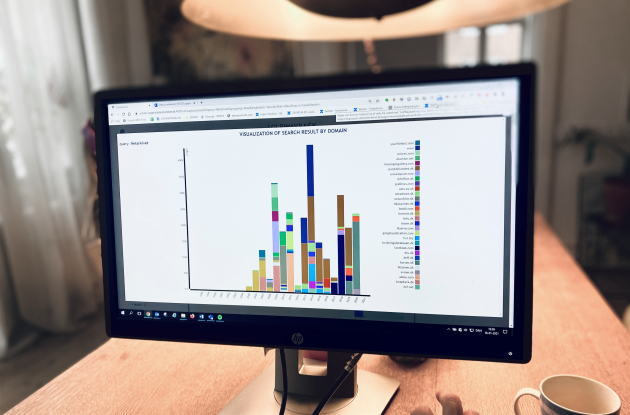 The material in netarkivet may only be used for research purposes because it contains sensitive personal information. You can gain access upon application if you are a researcher or PhD student affiliated with a Danish research institution.
Thesis students may in special cases be granted equivalent access, if the purpose is to carry out statistical or research studies of substantial social significance.
Application for access
You must fill out an application with a description of the research purpose and send it to us. Please write "Application for access to netarkivet" in the subject field of your email.
It takes two to three working days from the time we receive your application until you have been granted access.
Extraction of data from netarkivet
In connection with specific research projects, it is possible to receive data from netarkivet.
Whether we can provide data for your research project depends on the nature of the desired material, the expected size of the extract/data and the expected time we have to spent on the extraction.
Please read the disclosure agreement before contacting us to hear more about the possibilities for extraction of data.