Building operation and energy optimisation
The Royal Danish Library is spread over many different locations and square metres, but we have a focused effort on optimising the operation of the buildings and reducing energy consumption. Read more about our measures.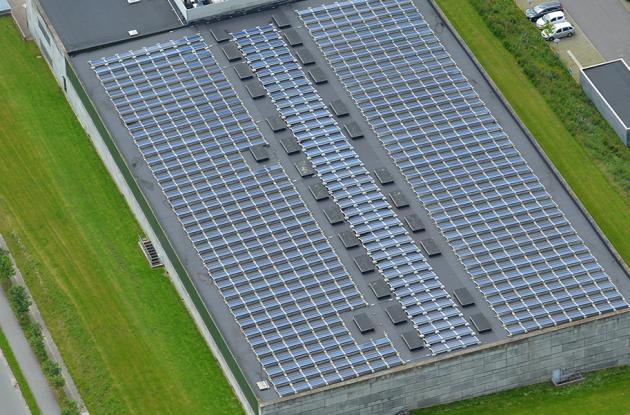 The library works on approximately 143,000 square metres spread over 32 locations, where the building mass is incredibly diverse. We own and operate approximately 100,000 square metres ourselves, and this results in a major task of optimising and managing the amount of electricity, water and heat.
Since April 2022, we have changed approximately 4,000 light sources in corridors and offices in The Black Diamond and the adjoining Hansen building alone. In fact, the total energy consumption in our own buildings has fallen by 26% since 2014.
The library not only works with reducing energy consumption but also the type. There are e.g. installed solar cells at two addresses, heat pumps are used and at the new joint warehouse in Vinge, which is shared with the National Museum of Denmark, a geothermal heating system has been established which supplies three very large heat pumps, which ensures a more sustainable supply of both cold and heat for the warehouse operation.