Opening hours at Det Kgl. Bibliotek
Get an overview of the opening hours at all our addresses.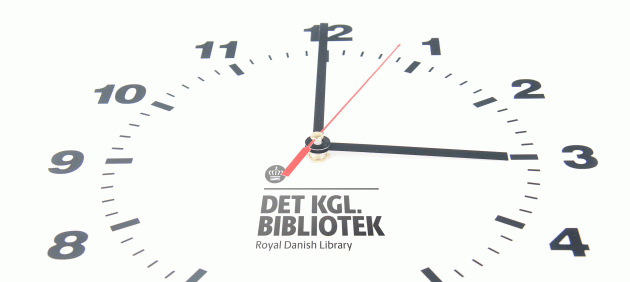 Coronavirus winter 20/21
Det Kgl. Bibliotek closely follows the developments around COVID-19 and follows the authorities' recommendations. Find out what that means for you as a user.
Opening places and times
The following places are open on weekdays. Other days are closed. Valid for the period 21 December 2020 - 7 February 2021.
Aarhus: Victor Albecks Vej at 10-15
Copenhagen: The Black Diamond at 10-15
Copenhagen University Library, Nørre Alle at 10-15
Copenhagen University Library, Sdr. Campus at 10-15
Roskilde University Library at 10-13