How to find sheet music
We have printed sheet music from both Denmark and abroad, as well as some Danish manuscript scores. We also have performance material for both professional and amateur ensembles.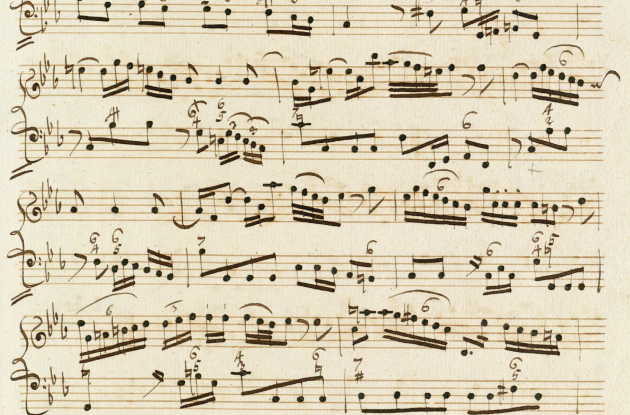 Search for and order sheet music
The majority of Royal Danish Library's collection of sheet music is registered and thus searchable, and can be ordered on the library's website. A large part of the sheet music is available for borrowing but some parts can only be viewed in the Research reading room in The Black Diamond, Copenhagen.
Go to search or use the collapsible search field by clicking the magnifier on top of the page

Search for things like composer, title or location mark

Choose "Sheet music" in type of materials under limit results
Royal Danish Library offers a wide selection of works online, available for free. This includes
Old printed sheet music and manuscript scores that have been digitised and are searchable in our library system.

Self-released albums of a practical-scientific nature, in particular the works of Danish composers. This includes the entire Carl Nielsen Edition and a range of other works that have been edited and published by the former Danish Centre for Music Editing.
Search in different languages
Please note that the registration contains a transcript of the title sheet. This means that when searching for something like string quartet, you may need to try several searches such as string quartet, Streichquartett, and quatuor à cordes in order to find the required sheet music.
You can always write to us, if there is sheet music you cannot find.
Sheet music in other collections
Please note that there are also works that are not registered as sheet music but can be searched and found in the library system anyway. It might be sheet music from songbooks that are located in the book collections, sheet music from folk music that may be registered separately, or perhaps a few handwritten manuscript scores that are part of the manuscript collection.
The orchestral library
The collection includes performance material (scores, piano arrangements, instrumental and vocal accompaniments) for many works. Part of this can be viewed in the Research reading room, while a number of more recent accompaniment material is available for orchestral borrowers.