History of the oriental collection
Since the birth of the Royal Danish Library, material has been collected from the East, although the purpose of so has changed along the way. Find out more about the history of the collection.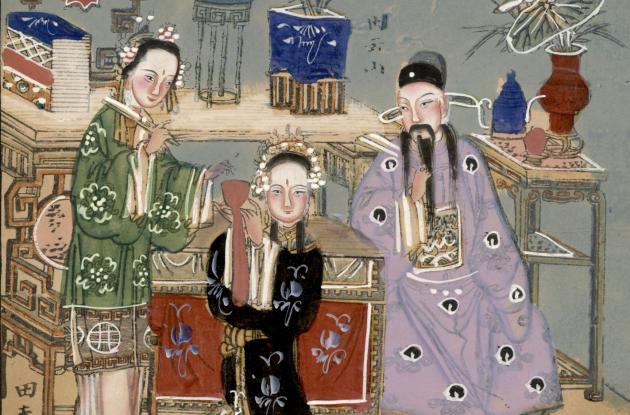 The interest in the Orient goes all the way back to the 17th century, when the Royal Danish Library was founded. At that time, Near Eastern languages were needed for the elucidation of biblical texts and for use in the missionary efforts of the church, as well as new scientific and humanistic ideals of the classical Greek philosophers and scientific discoveries that had often survived only in Arabic translations.
Later, knowledge of distant lands also became an asset for building trade promotion and (in a transition) the establishment of colonies. In this context, special mention can be made of the expedition sent by Frederik the 5th to 'happy Arabia' (known as The Arabian Journey, 1761-1767), with Carsten Niebuhr as the only surviving and best-known participant.
In the 1800s and the beginning of the 1900s, the focus shifted partly to the East, and the collection was enriched with manuscripts and prints originating from Persia in the west to Japan and Korea in the east.
For more information on the collection's history and contents, refer to: Rasmussen, Stig T.: De Orientalske samlinger: en guide / The Oriental Collections: a guide [Guide to the collections of the Royal Danish Library; 1] Copenhagen: Royal Danish Library 2015