Partnerships and sponsors
Det Kgl. Bibliotek receives significant funding for activities from a range of collaboration partners. We thank our donors.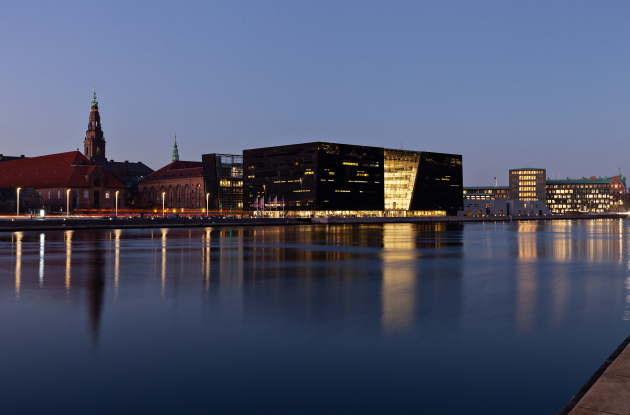 Fund support
Sponsors
Montana
For a number of years, Montana Furniture has supported Det Kgl. Bibliotek's so-called 'treasure exhibition'; a specially designed hall with highly secured stands for some of the library's most valuable treasures. The room was opened in 2006 and is called the Montana hall for obvious reasons. Montana Furniture has continuously supported known artists' 'rethinking' of the hall – most recently the world famous artist Marina Abramovic.
Montana Furniture was established in 1982 and is leading in sustainable storage, home furniture and modern office environments. The business was founded by Peter J. Lassen who also designed the Montana system.
montanafurniture.com
Gucci
Gucci is the main sponsor for Det Kgl. Bibliotek's major exhibition on Nick Cave. Gucci was founded in Florence in 1921 and has since become one of the world's leading luxury fashion brands. The House of Gucci is known for creativity, innovation and great Italian craftmanship. Gucci is part of the global luxury concern Kering, which is responsible for the operation and development of a number of famous houses within fashion, leather goods, jewellery, and watches.
gucci.com
Partnerships
DR
For a number of years, Det Kgl. Bibliotek has collaborated with DR (Danish Broadcasting Corporation) about ongoing transmissions of concerts performed in the Queen's Hall. In addition, DR and the Royal Danish Music Conservatory collaborate on Carl Nielsen's international chamber music competition, which takes place every two years.
dr.dk
Kristelig Dagblad
Det Kgl. Bibliotek collaborates with the newspaper Kristeligt Dagblad about concerts in the Queen's hall.
kristeligt-dagblad.dk
Det Udenrigspolitiske Selskab
Det Kgl. Bibliotek collaborates with Det Udenrigspolitiske Selskab about speakers with an international profile.
udenrigs.dk