The architecture collection
In the architecture collection you will find photographs, models and drawings of architecture, in addition to business archives and sketchbooks.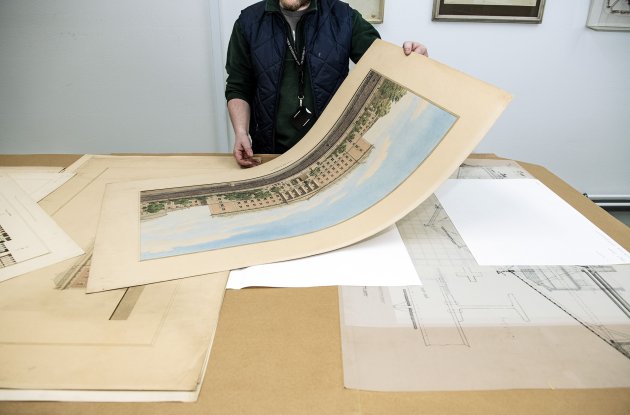 The focus of the architecture collection is architecture as cultural heritage with documentation of buildings and the architects who designed the buildings.
The collection's historical anchoring in the Royal Danish Academy of Fine Arts means that since the foundation of the academy in 1754, large amounts of material from teaching have been included in the collection. These include measurements, exercises in perspective, tasks carried out in the various classes and on study trips in addition to several graduation projects.
The materials can only be seen at the Study Hall in Søborg. Book an appointment before you visit us.