Waste sorting among users
Help sort your waste for recycling, so we get more recycling and less rubbish.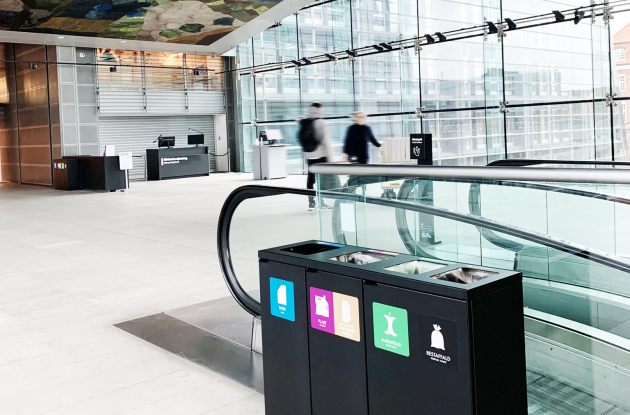 It is now possible to sort your waste at the Royal Danish Library, so you can contribute to more recycling and less rubbish. It is good for the environment and makes the economy more circular.
We have replaced all our old bins with four compartment bins. We sort in:
General waste
Food waste
Plastic and food and drink cartons (plus metal in Aarhus)
Paper
In addition, there is bottle deposit returns at the canteen on Victor Albecks Vej in Aarhus and the cafe in The Black Diamond in Copenhagen.
The four groups of waste correspond to what you typically throw out in our bins in the audience areas. But of course we sort our own waste into even more groups in our back rooms.