Cylinders in the Ruben collection
The Ruben collection contains Denmark's first sound recordings recorded from 1889 to 1897 by Consul General Gottfried Ruben. The recordings contain some of the most famous singers and actors of the time.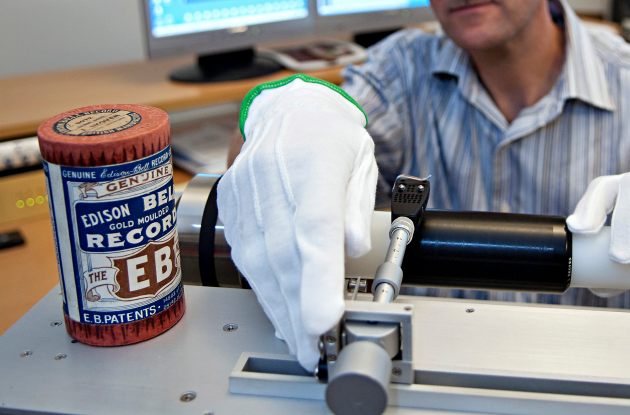 Ruben brought Thomas Edison's improved phonograph to Denmark in the autumn of 1889 after experiencing it at the World's Fair in Paris the same year. Thus, the possibility of recording and playing sound on wax cylinders was introduced in Denmark.
Ruben's efforts mean that today we have preserved unique recordings of Danish theatre and song, which would otherwise not be available.
The overview of the recordings on the wax cylinders contains information about, for example, song title, performance and date of the recording.