Queen Elizabeth II's first state visit to Denmark
On 8 September 2022, Queen Elizabeth II of England died. Here you can see pictures from her first state visit to Denmark in 1957.
When Queen Elizabeth was on her first official visit to Denmark at the age of 30, she received a warm welcome from the Danish population, according to the newspapers of the time. This is how it was described in, for instance, the newspaper Sjællandsposten:
From Toldboden, the cortege drove out through the royal gate past the English church, St. Abans Church. Here Queen Elizabeth met the Danes for the first time, who gave her a magnificent welcome with thousands of flags in the Danish and British colours as well as light green beech branches and cheers.

The crowd in front of the king's gate and the gushing Gefion fountain was so violent that the barricade was strained to the breaking point and several times threatened to be breached.

- Sjællandsposten, 21 May 1957
Queen Elizabeth was welcomed one spring day by Frederik IX and Queen Ingrid together with a just 17-year-old Princess Margrethe.
Below you can see some of the photos from the visit.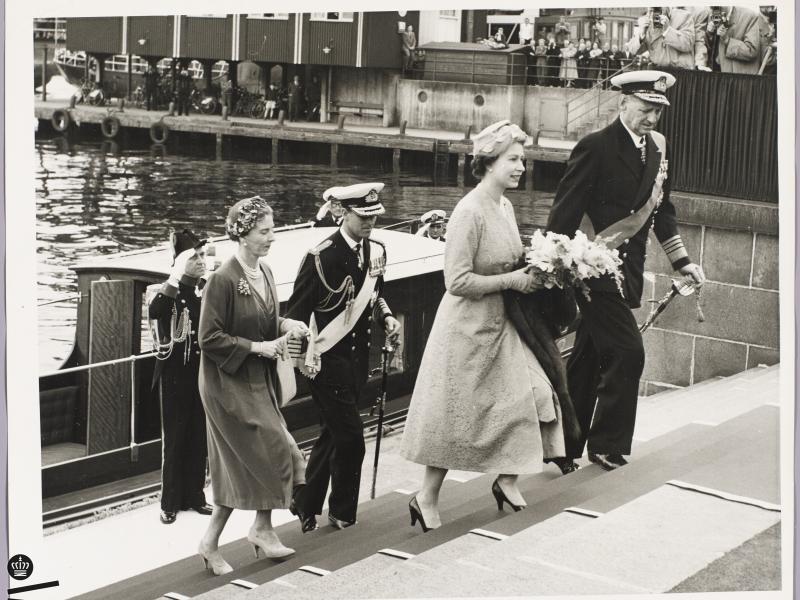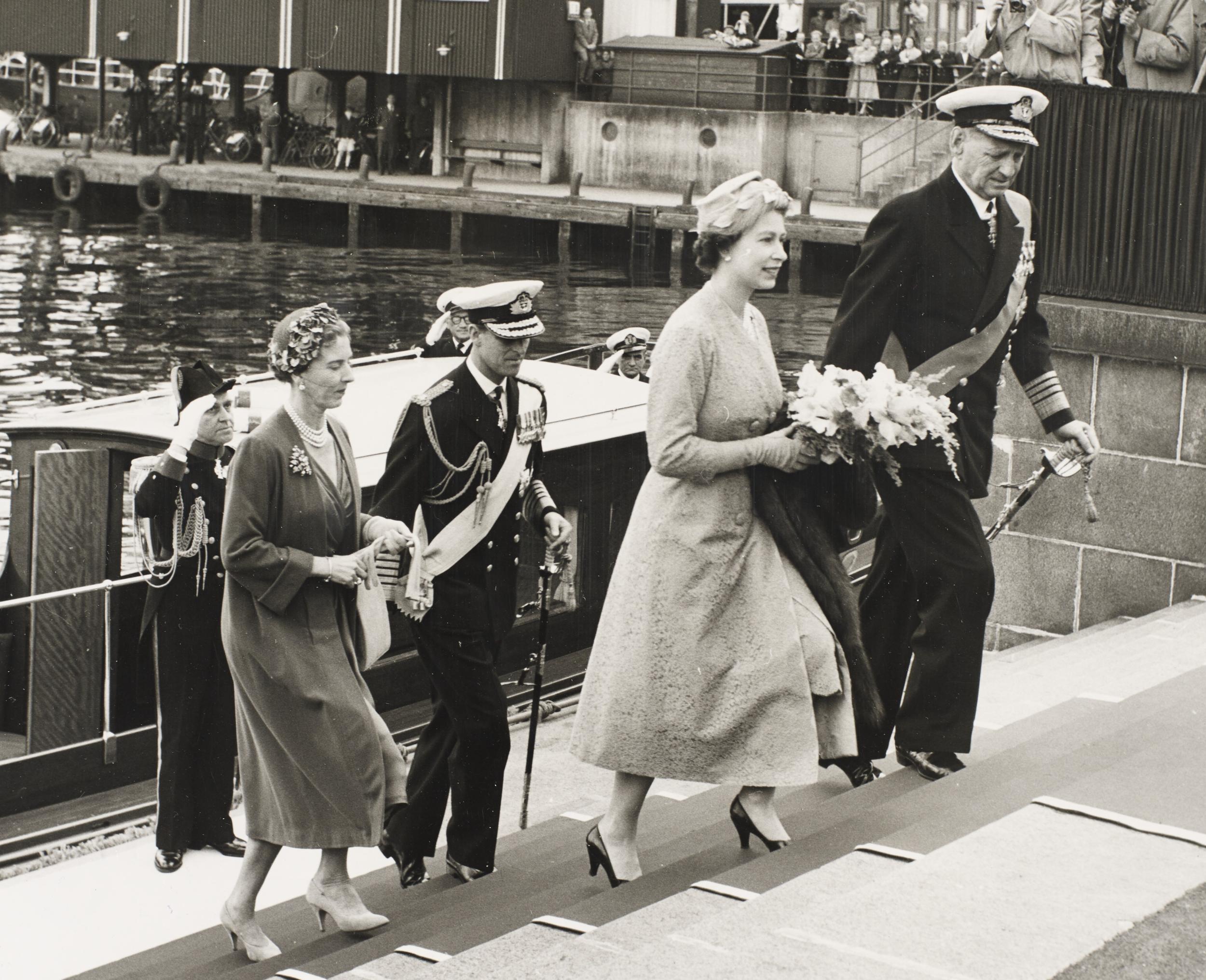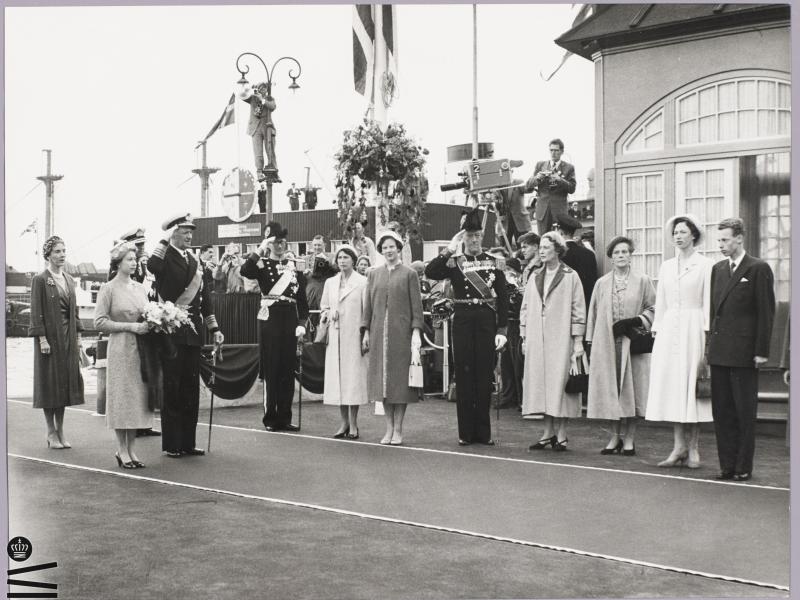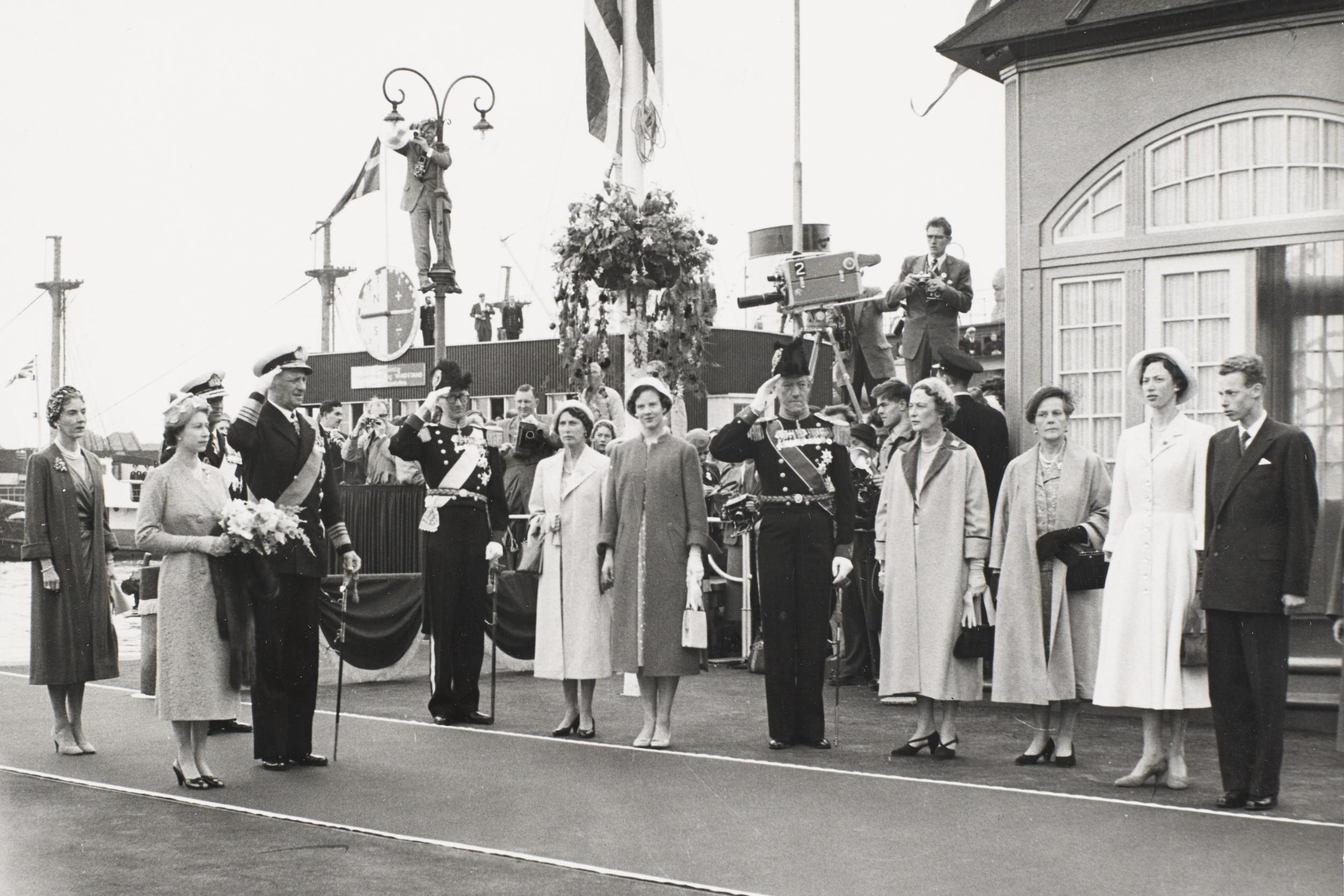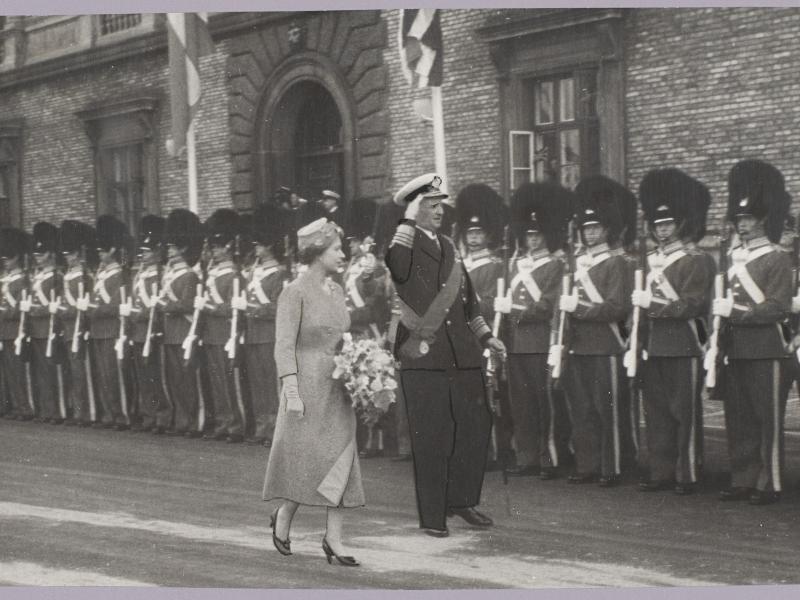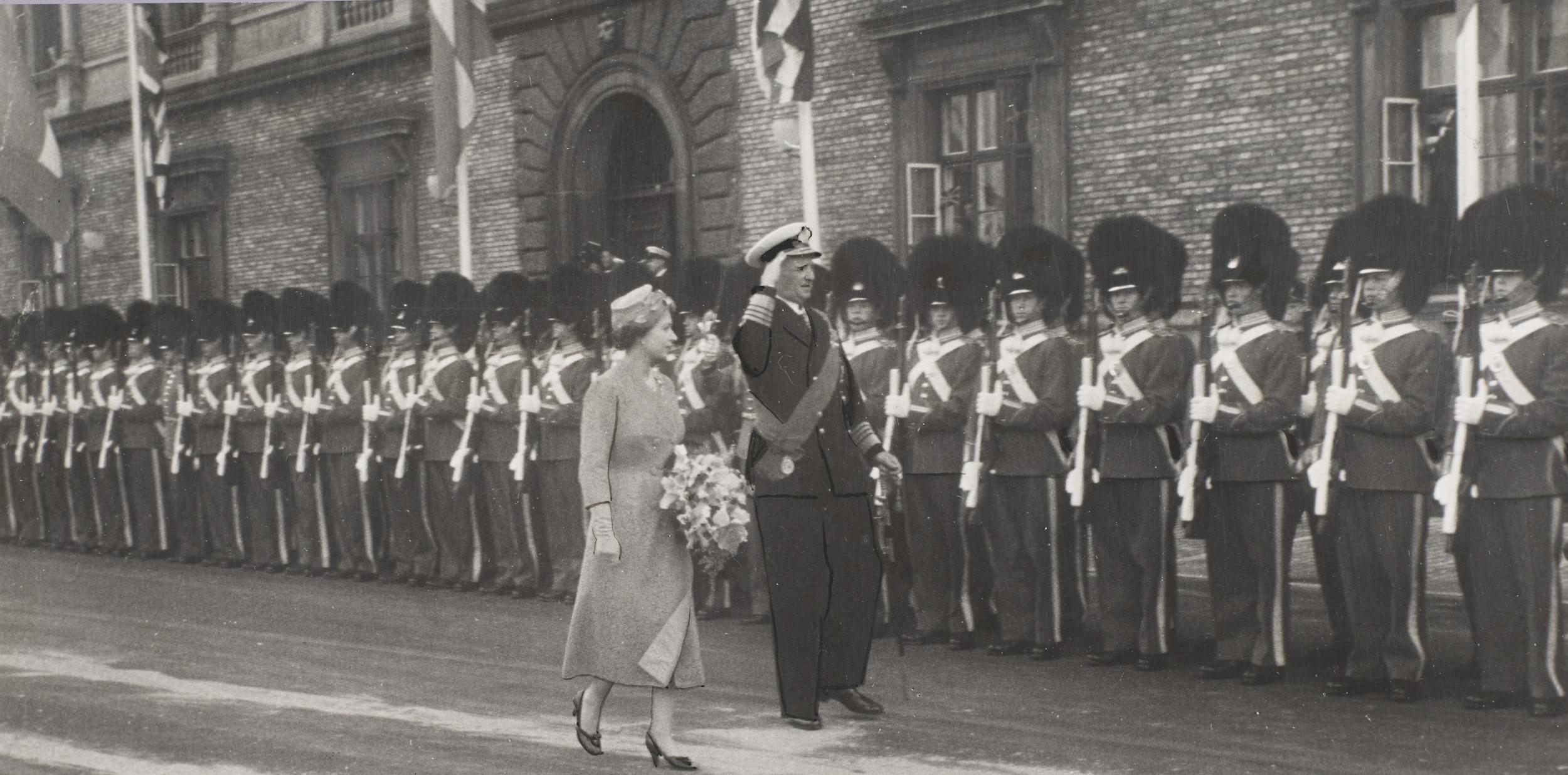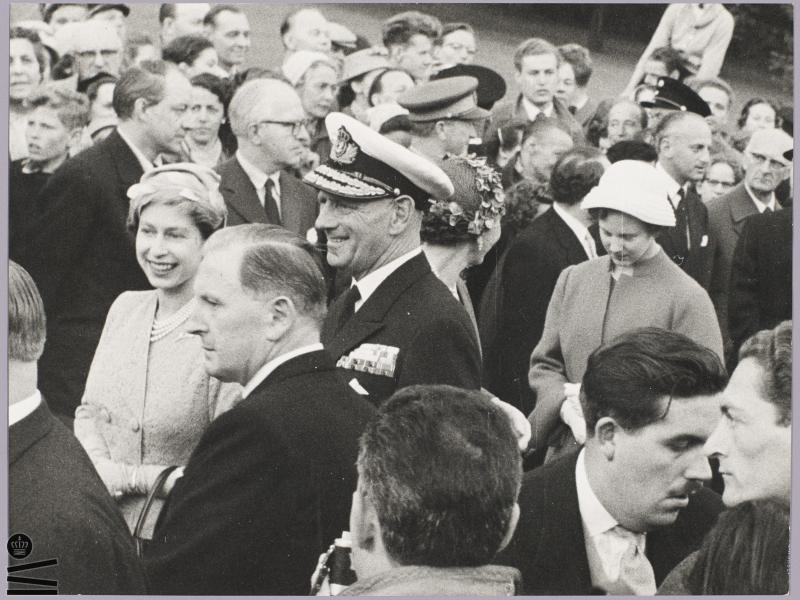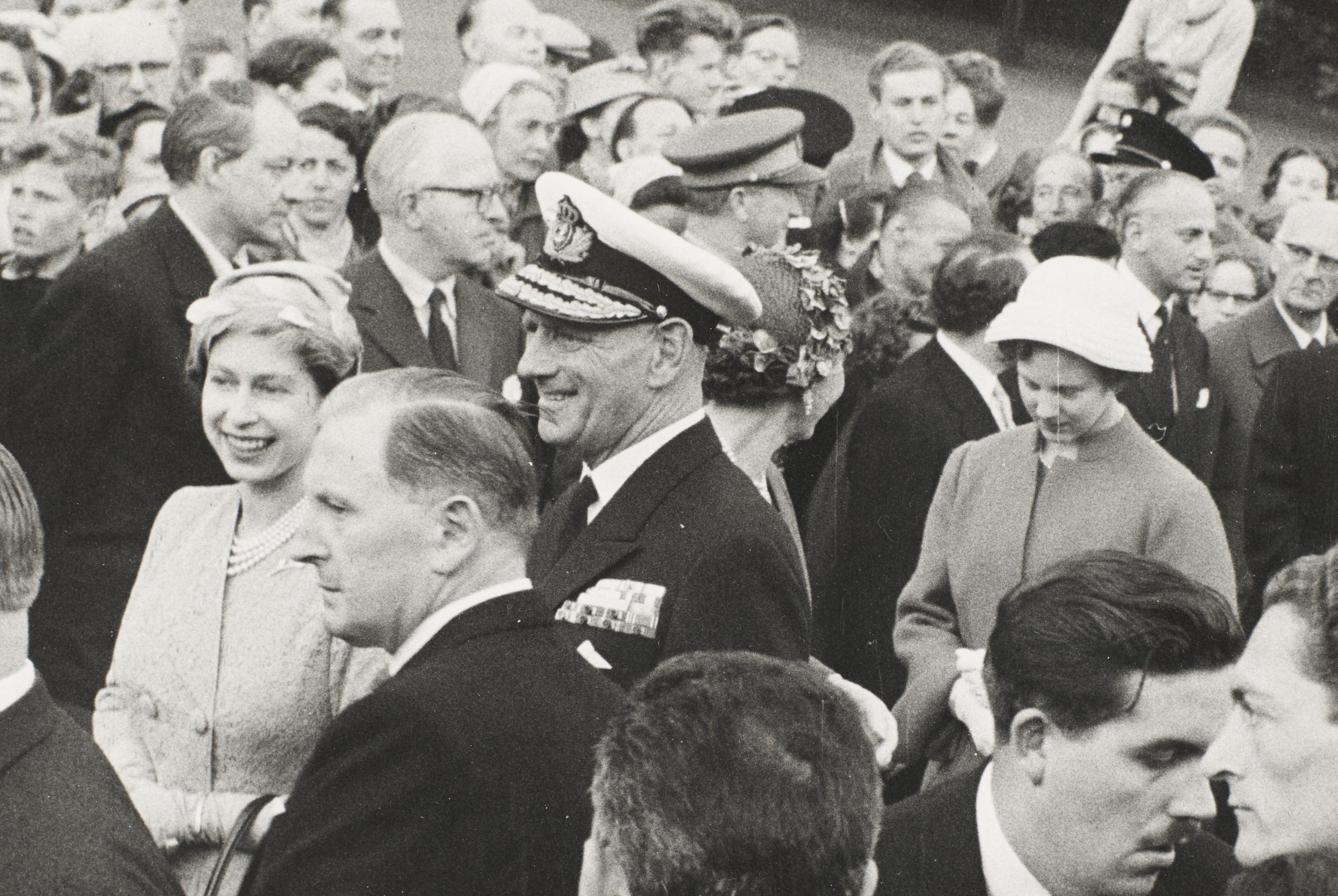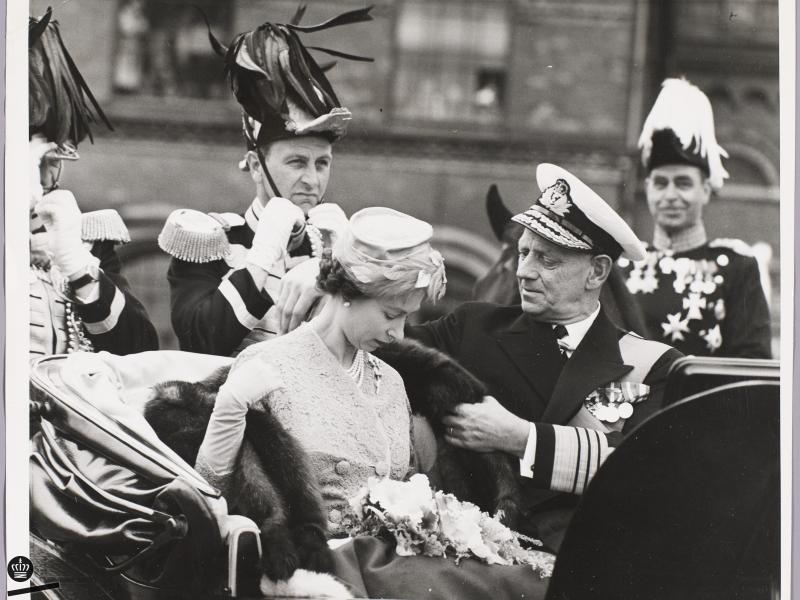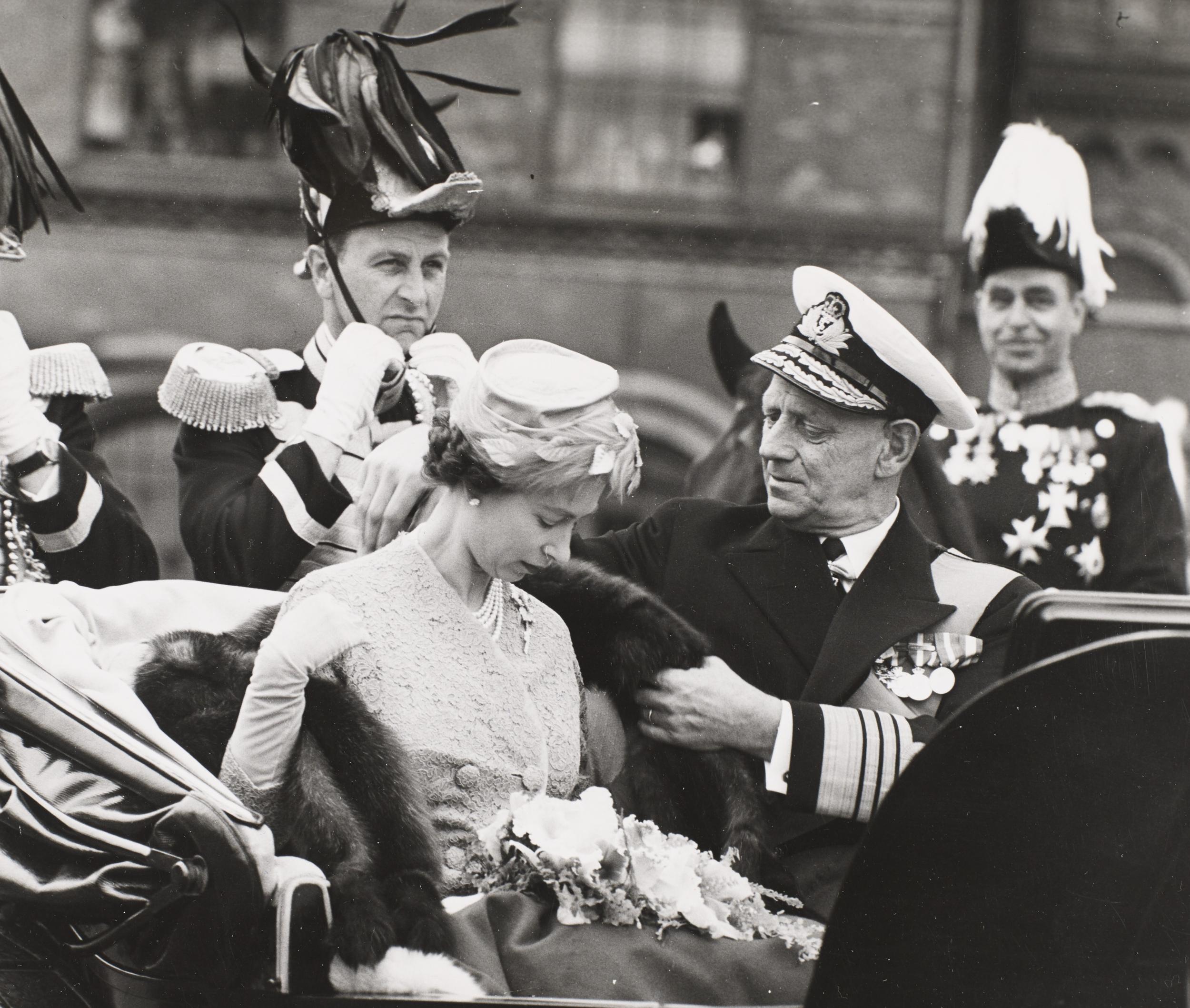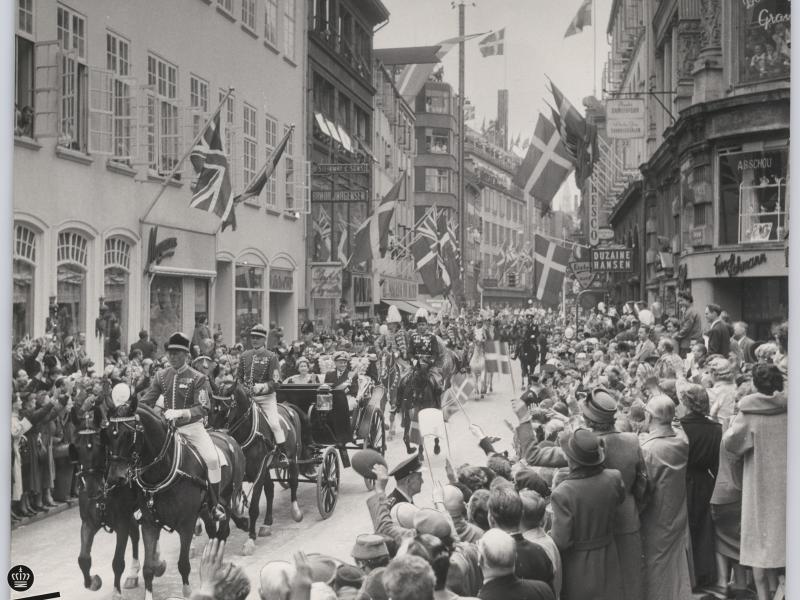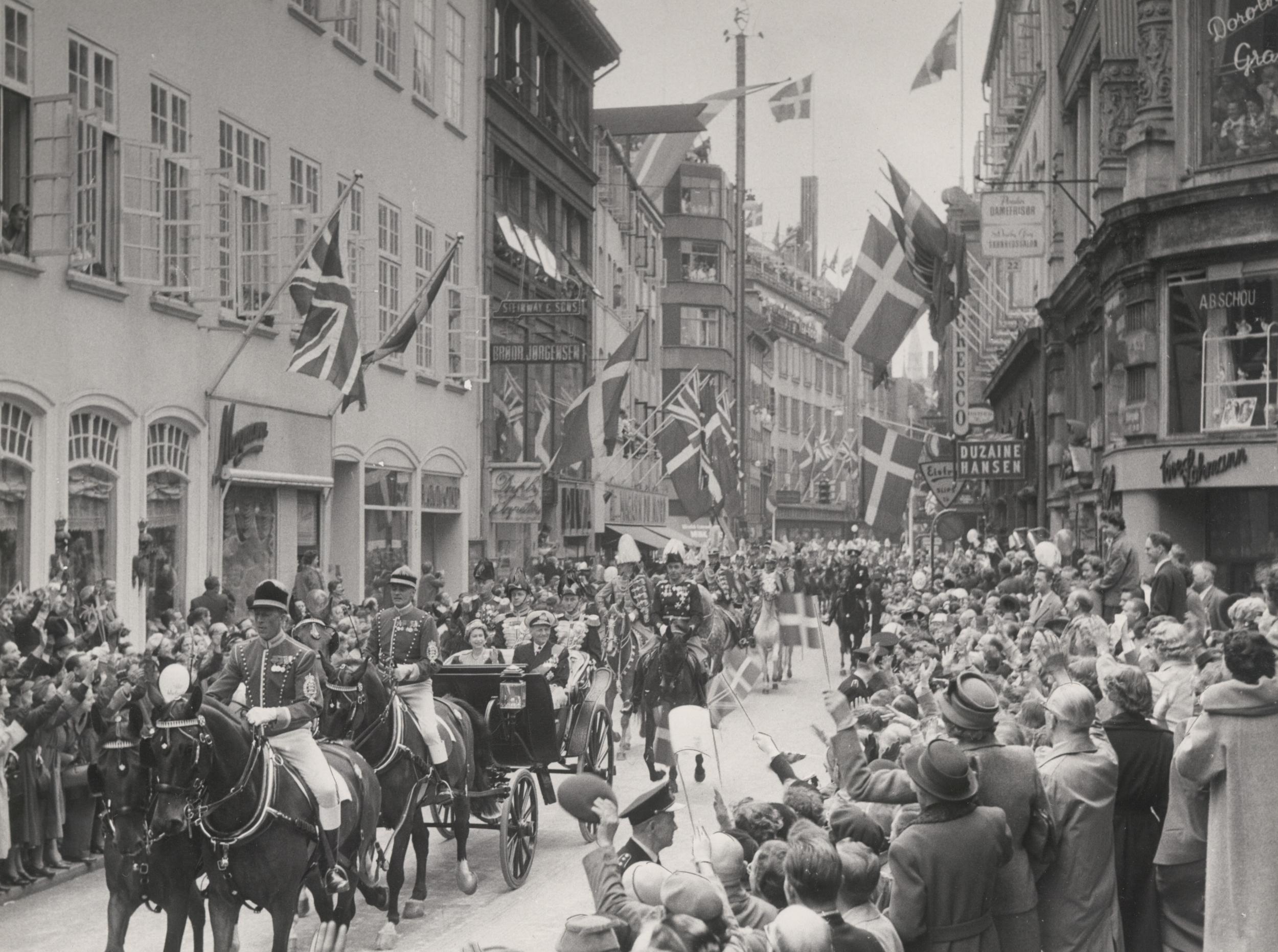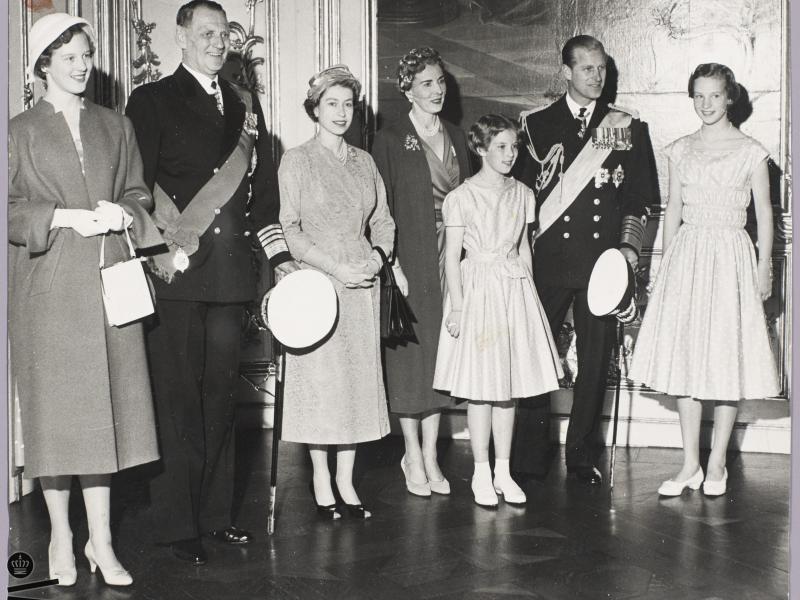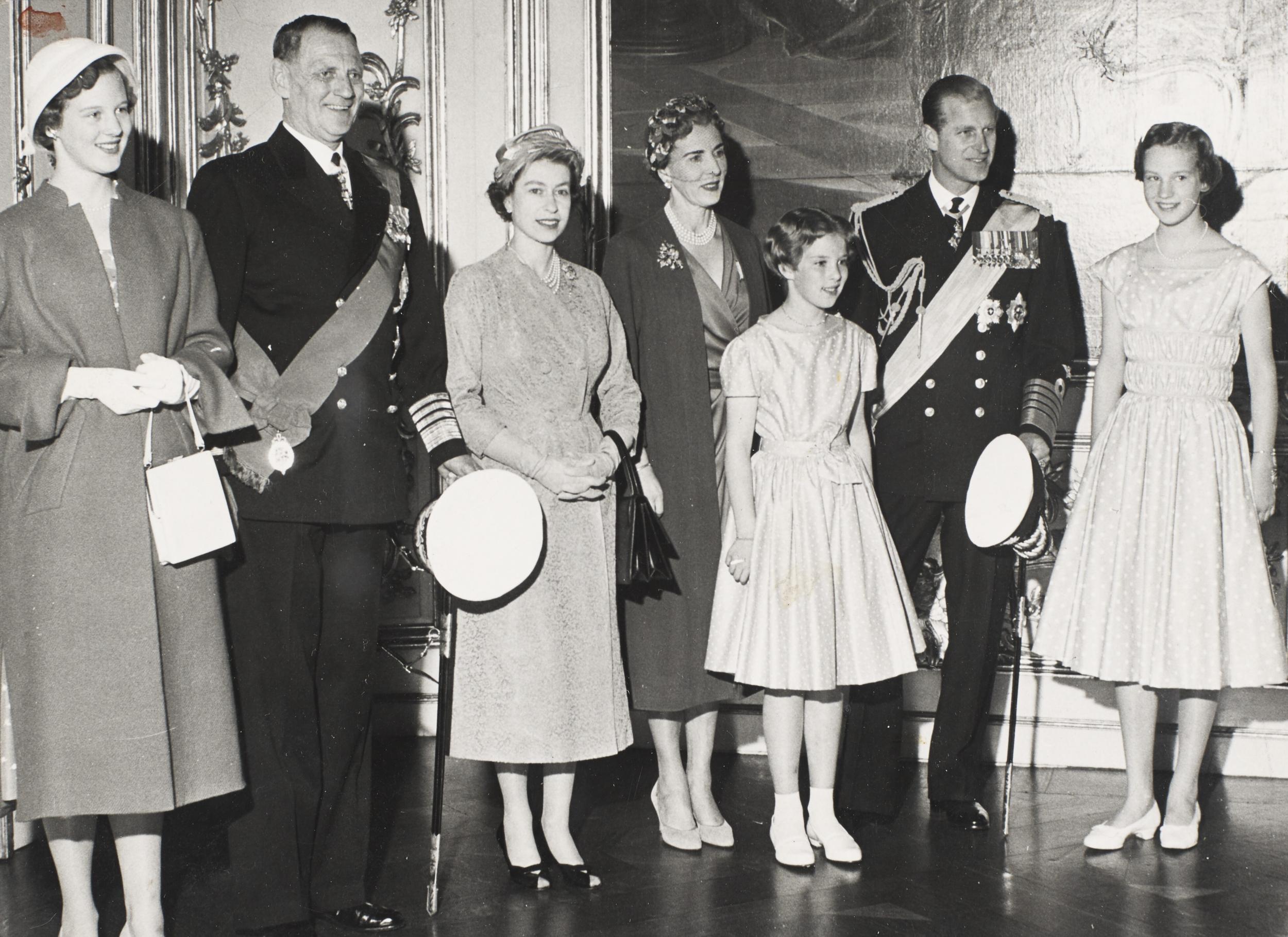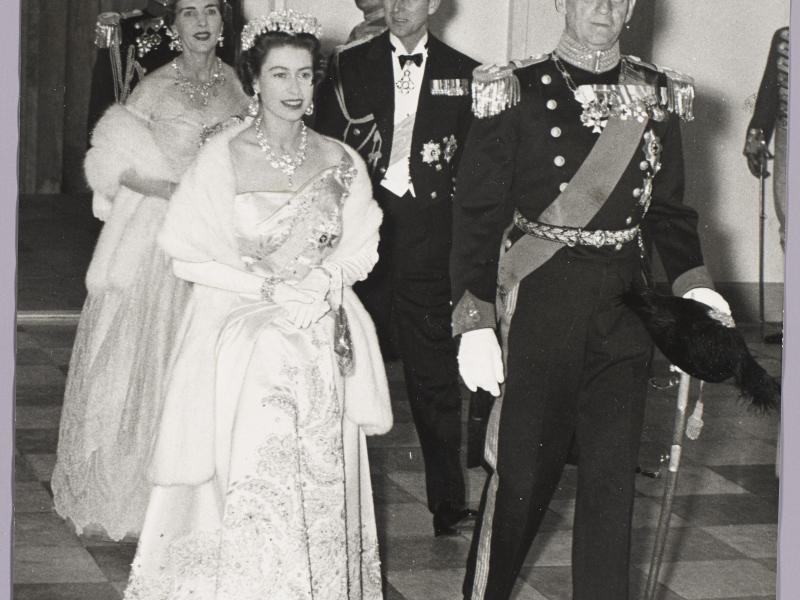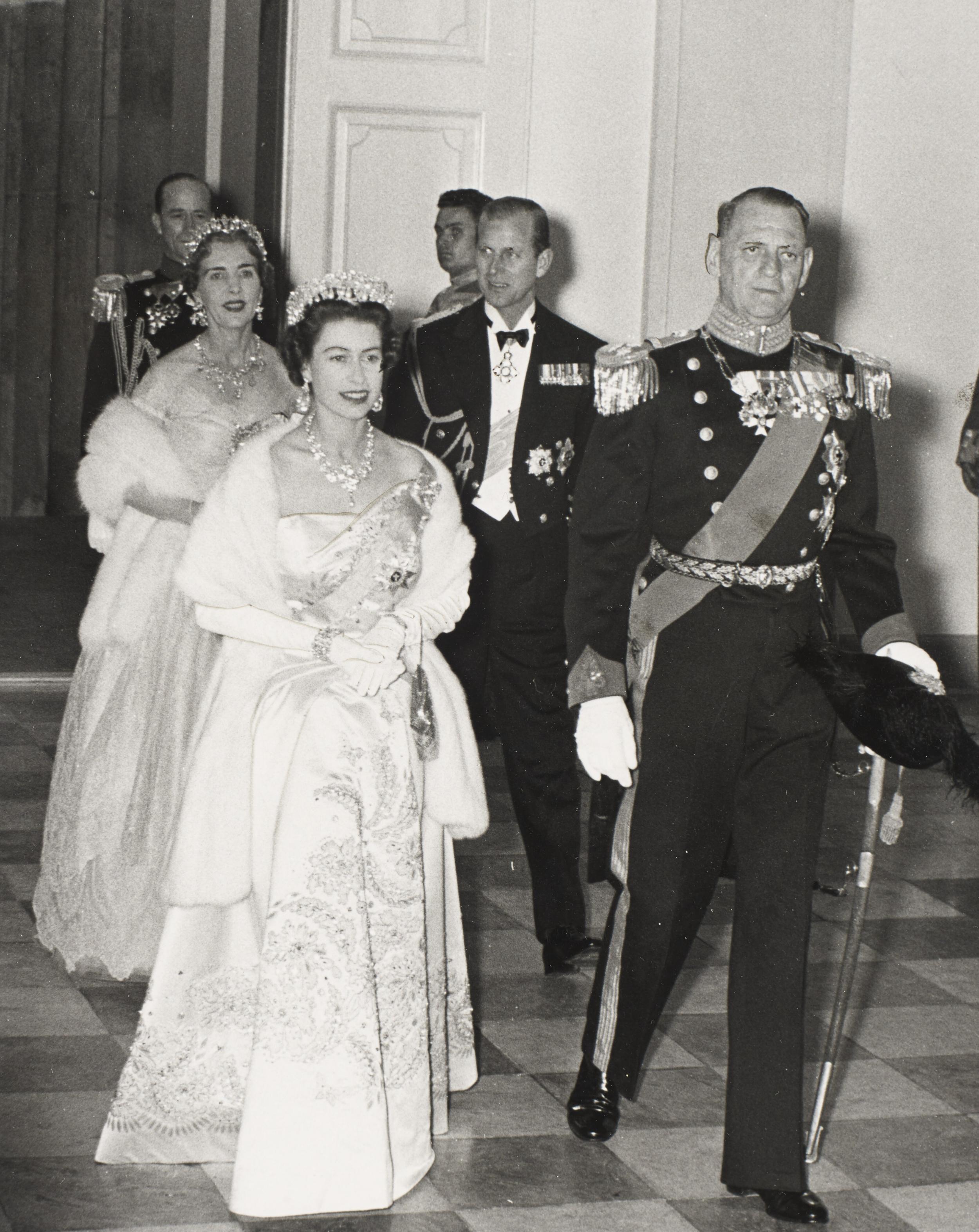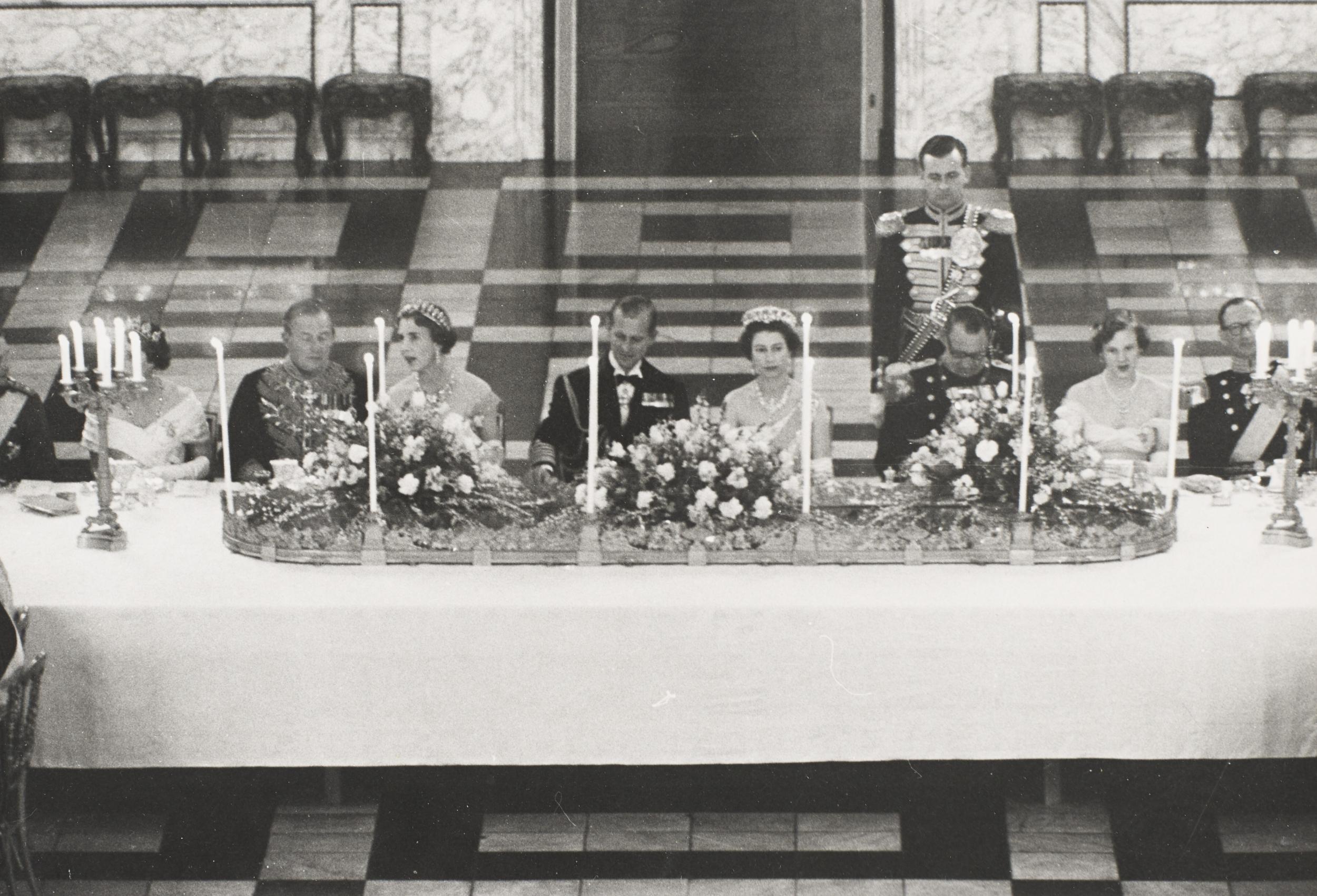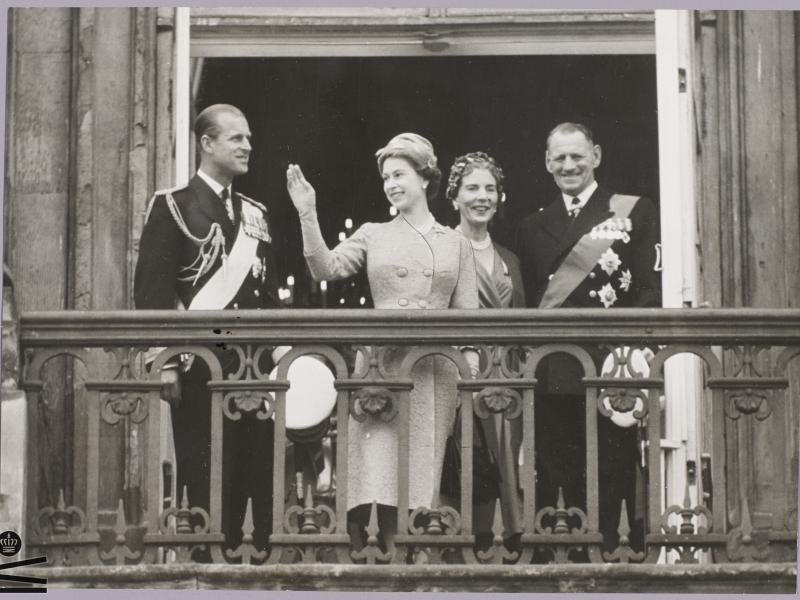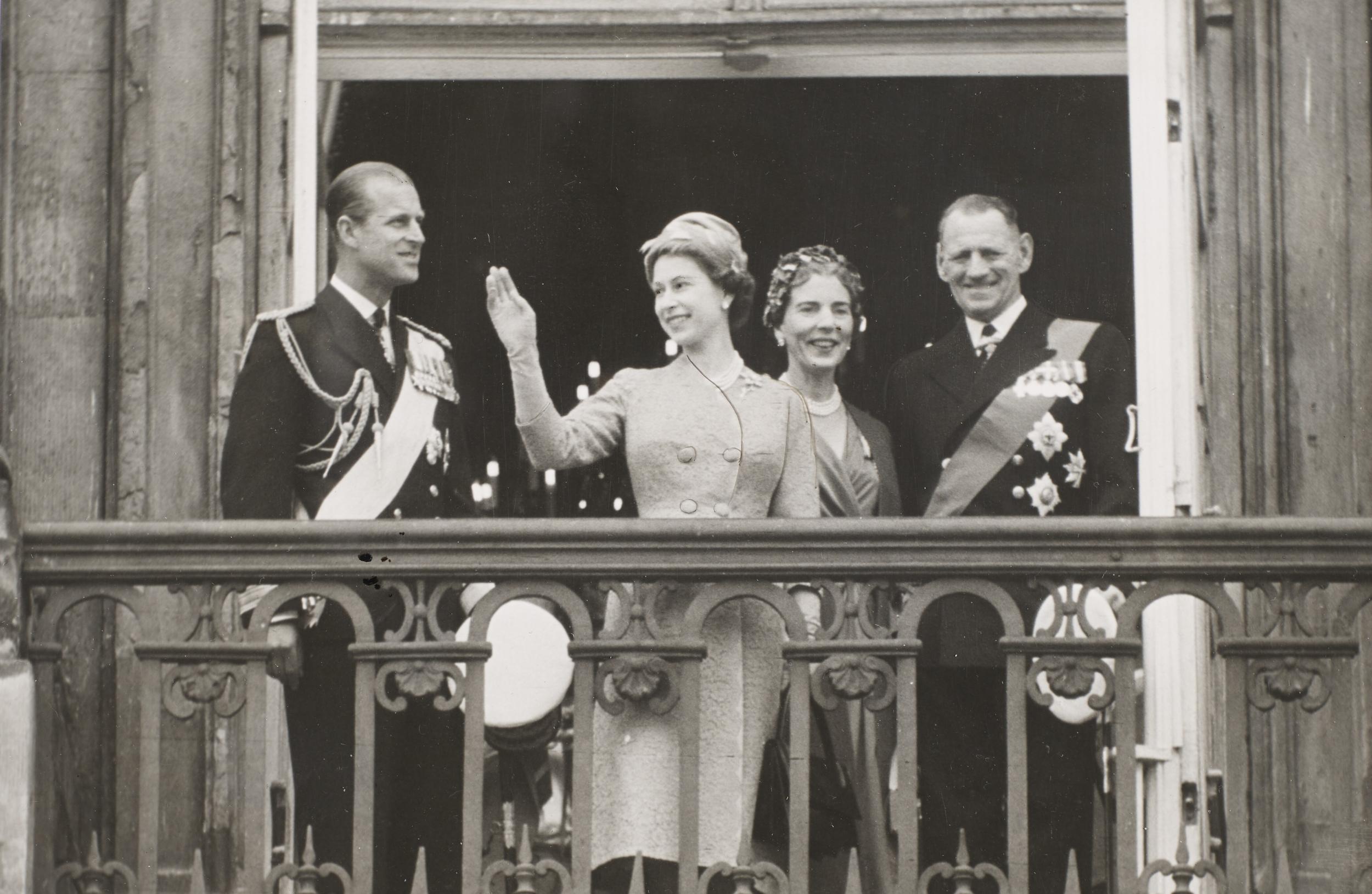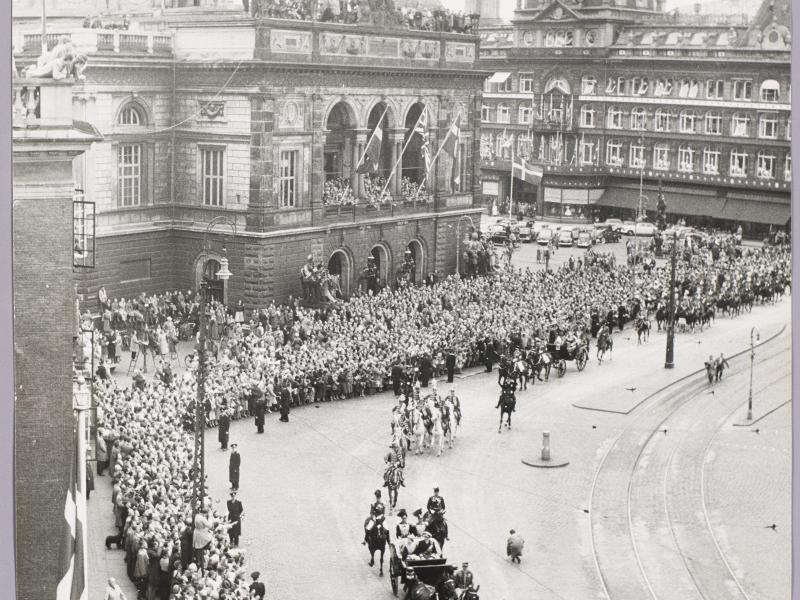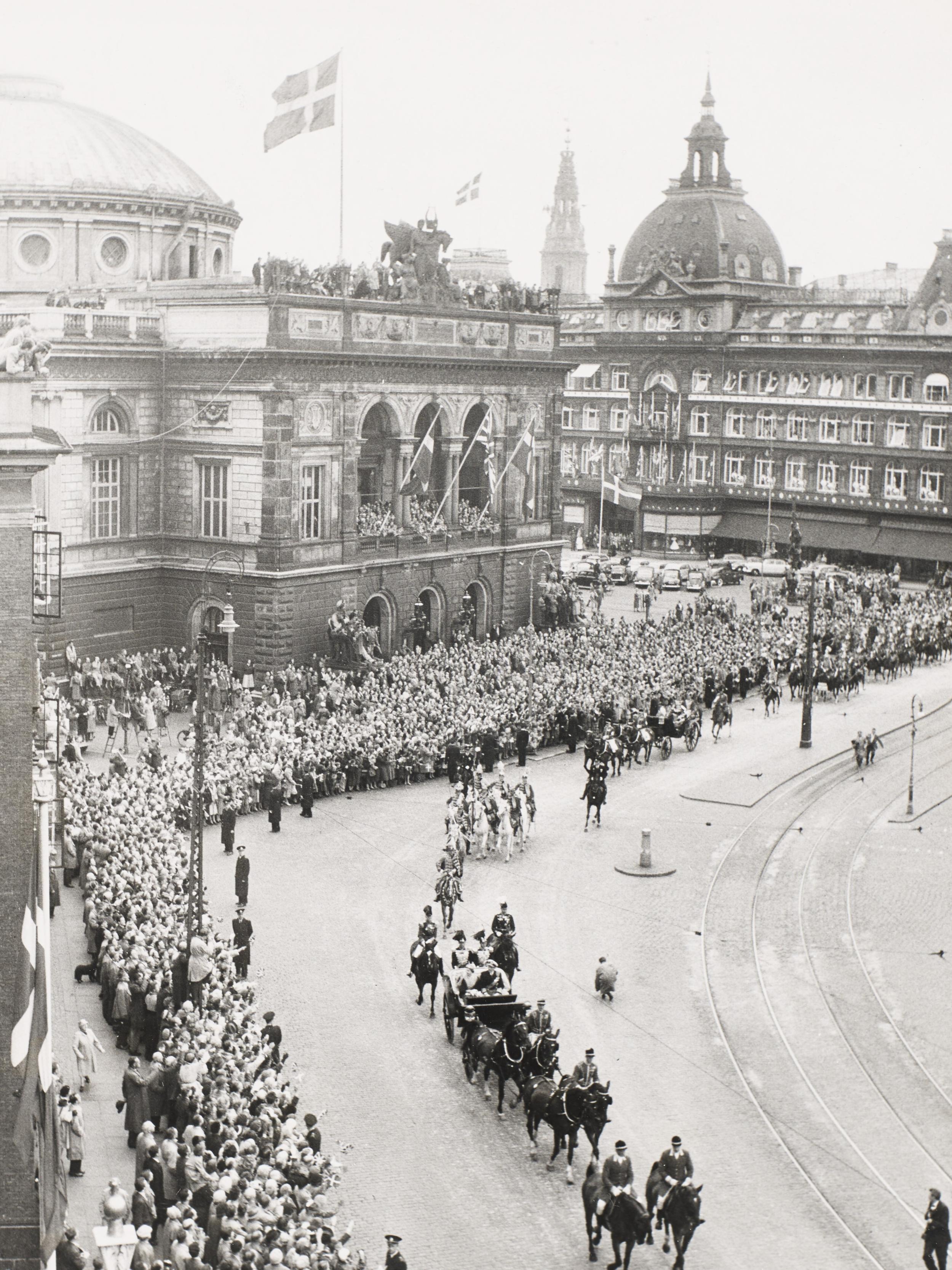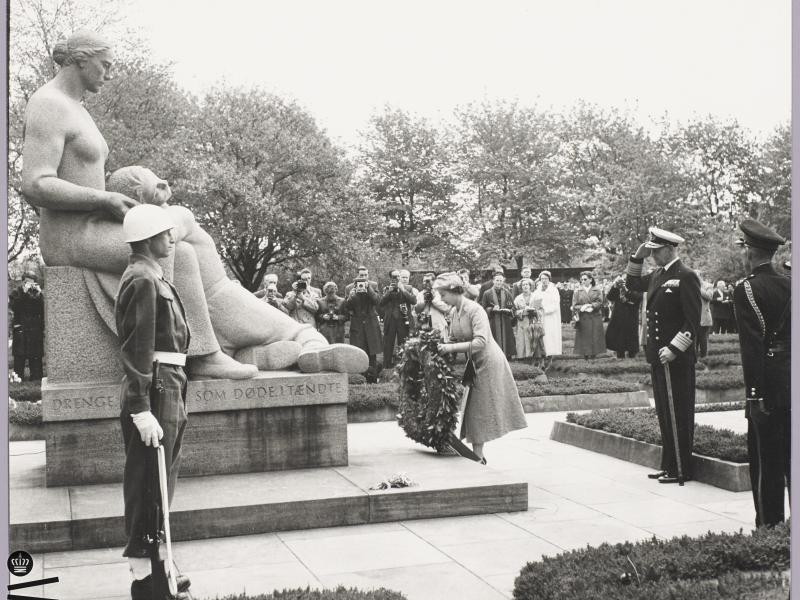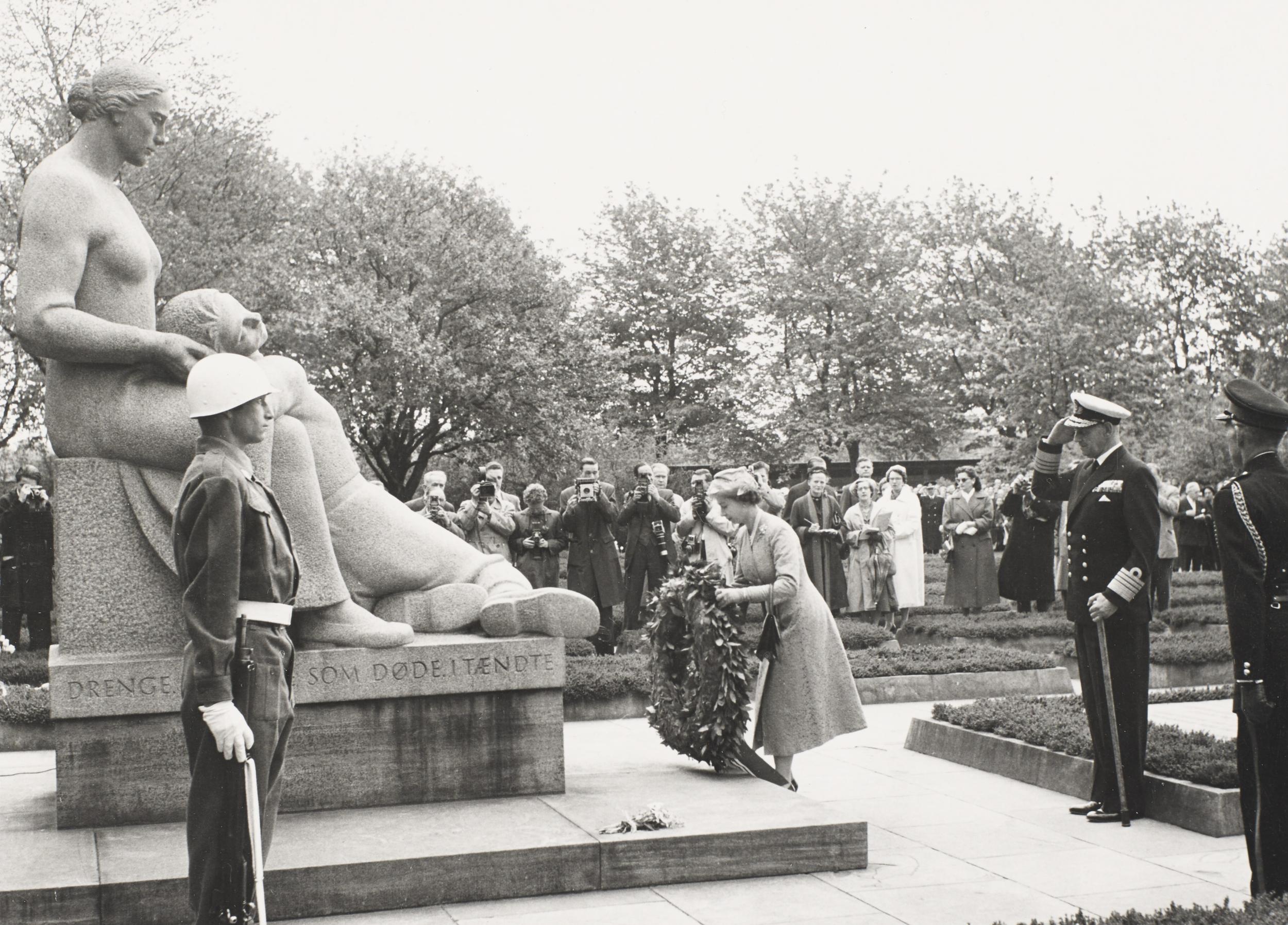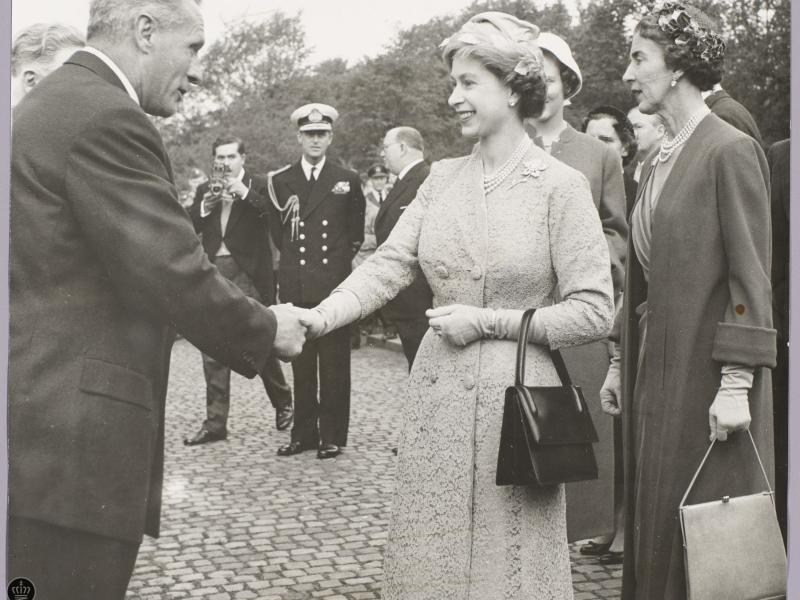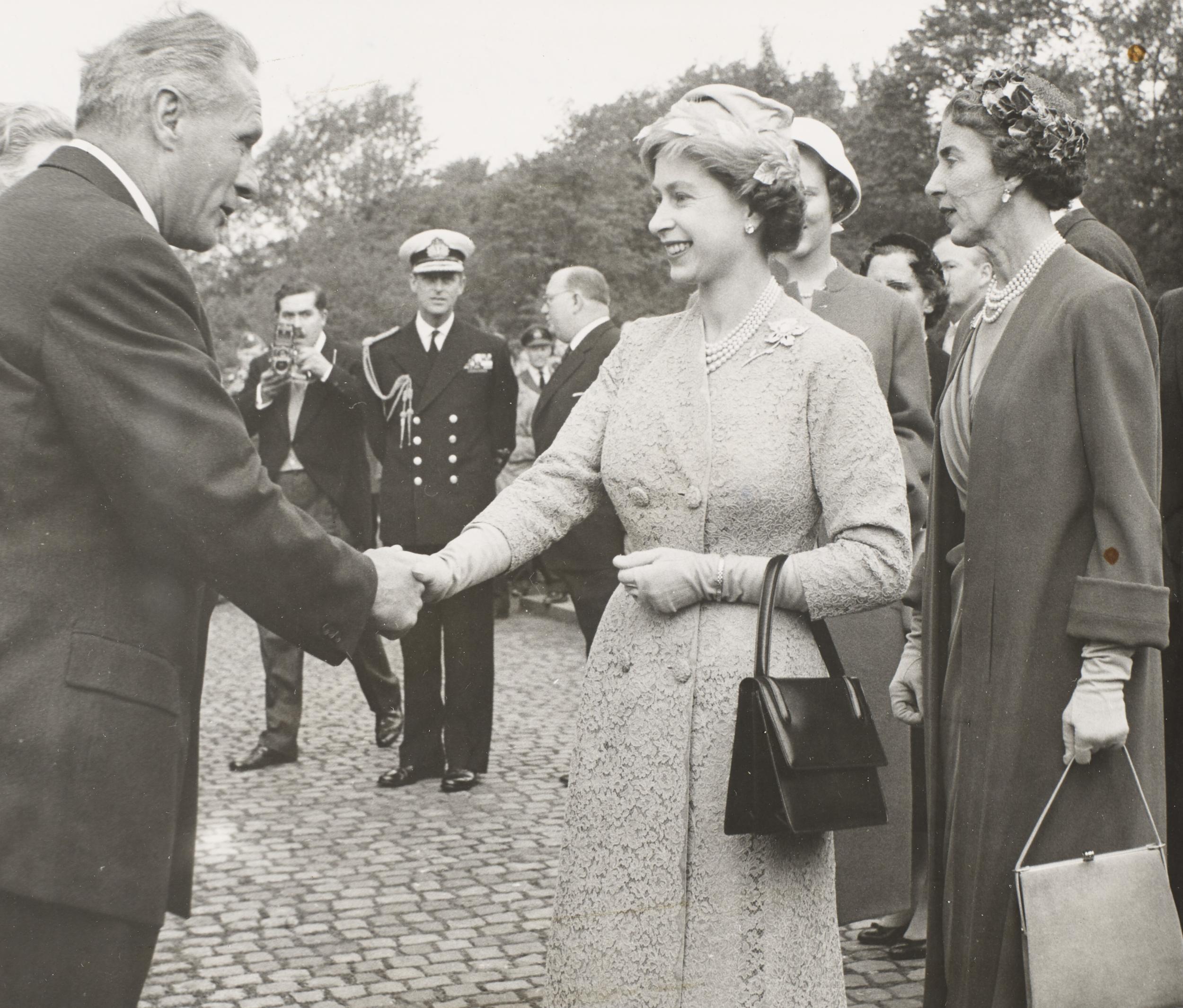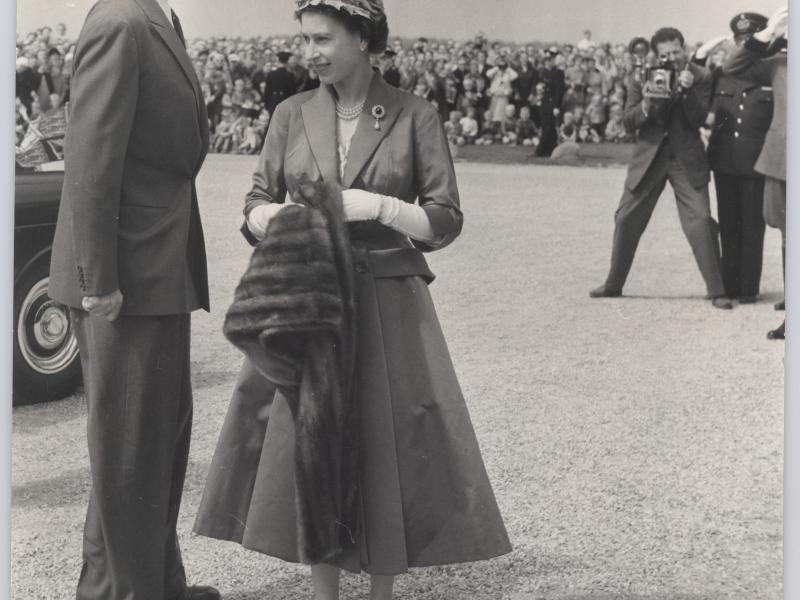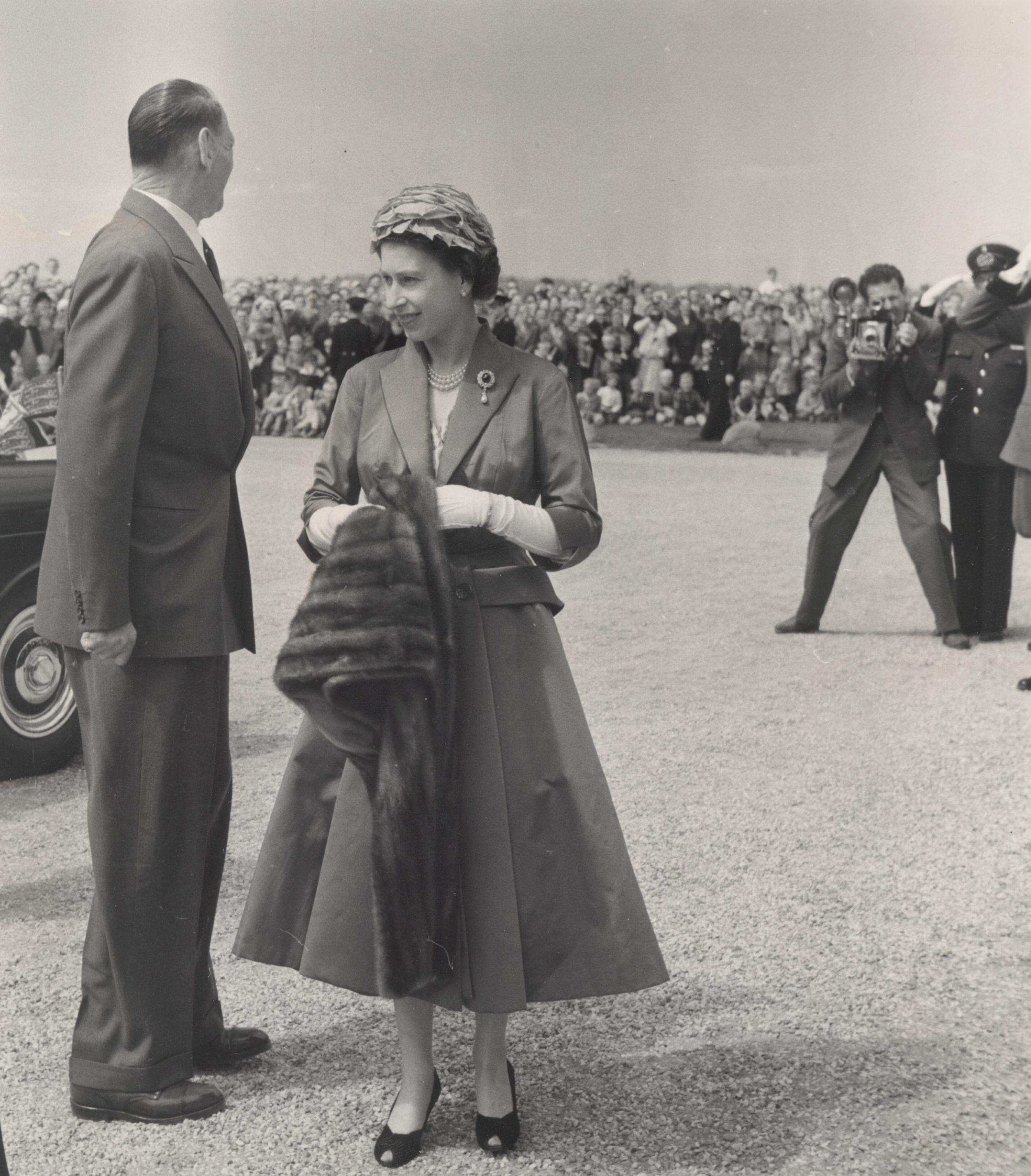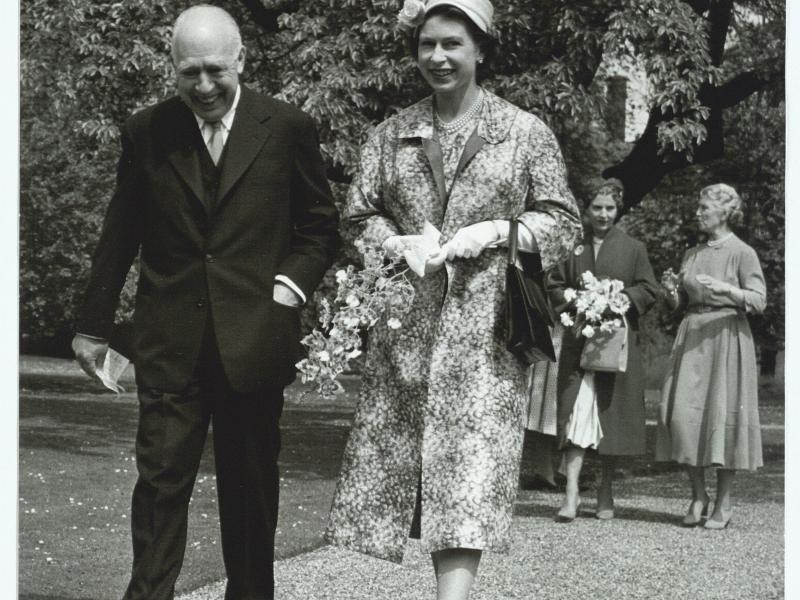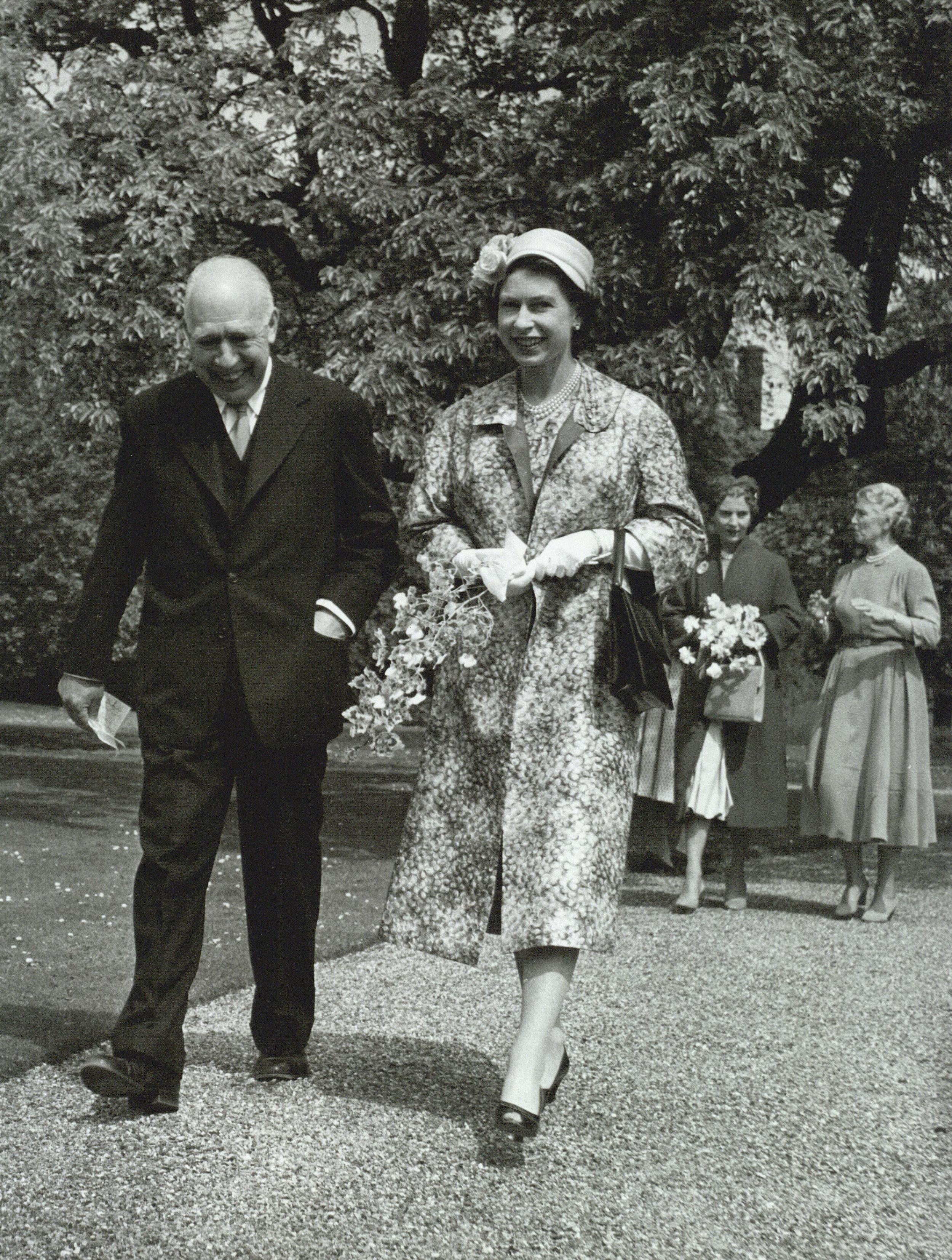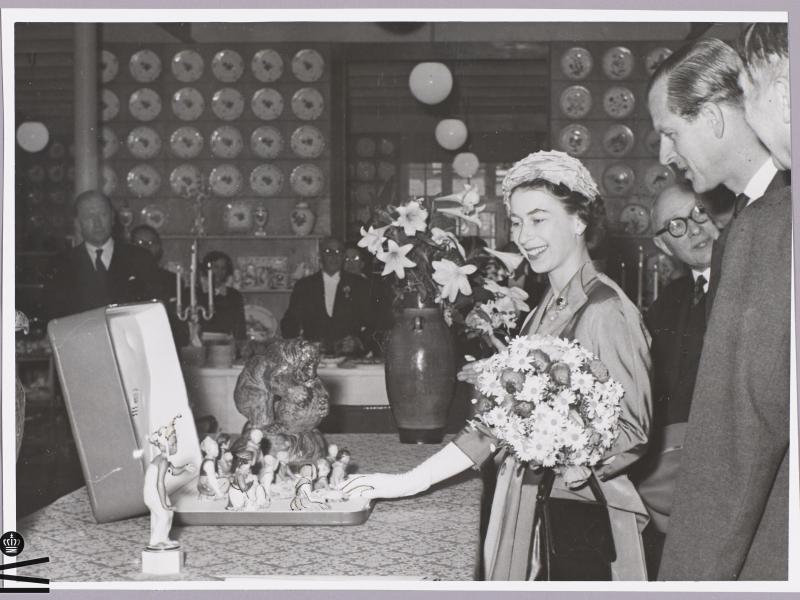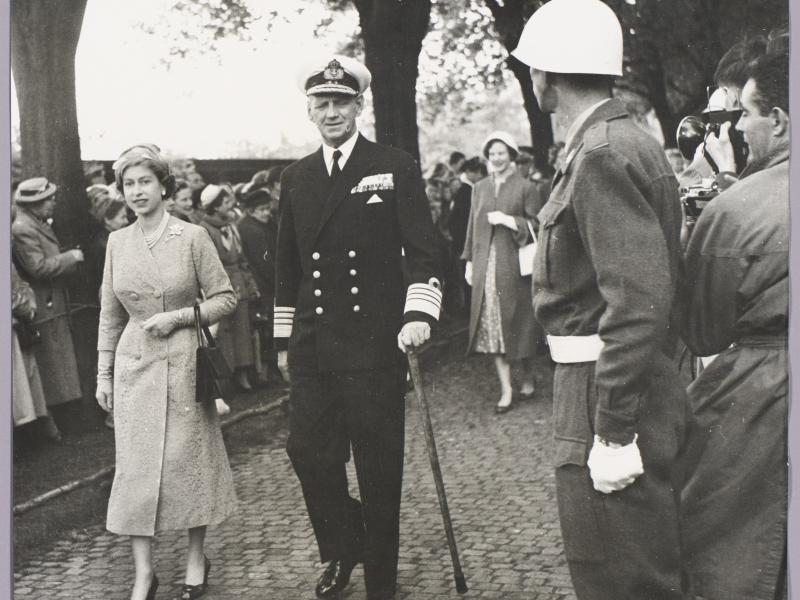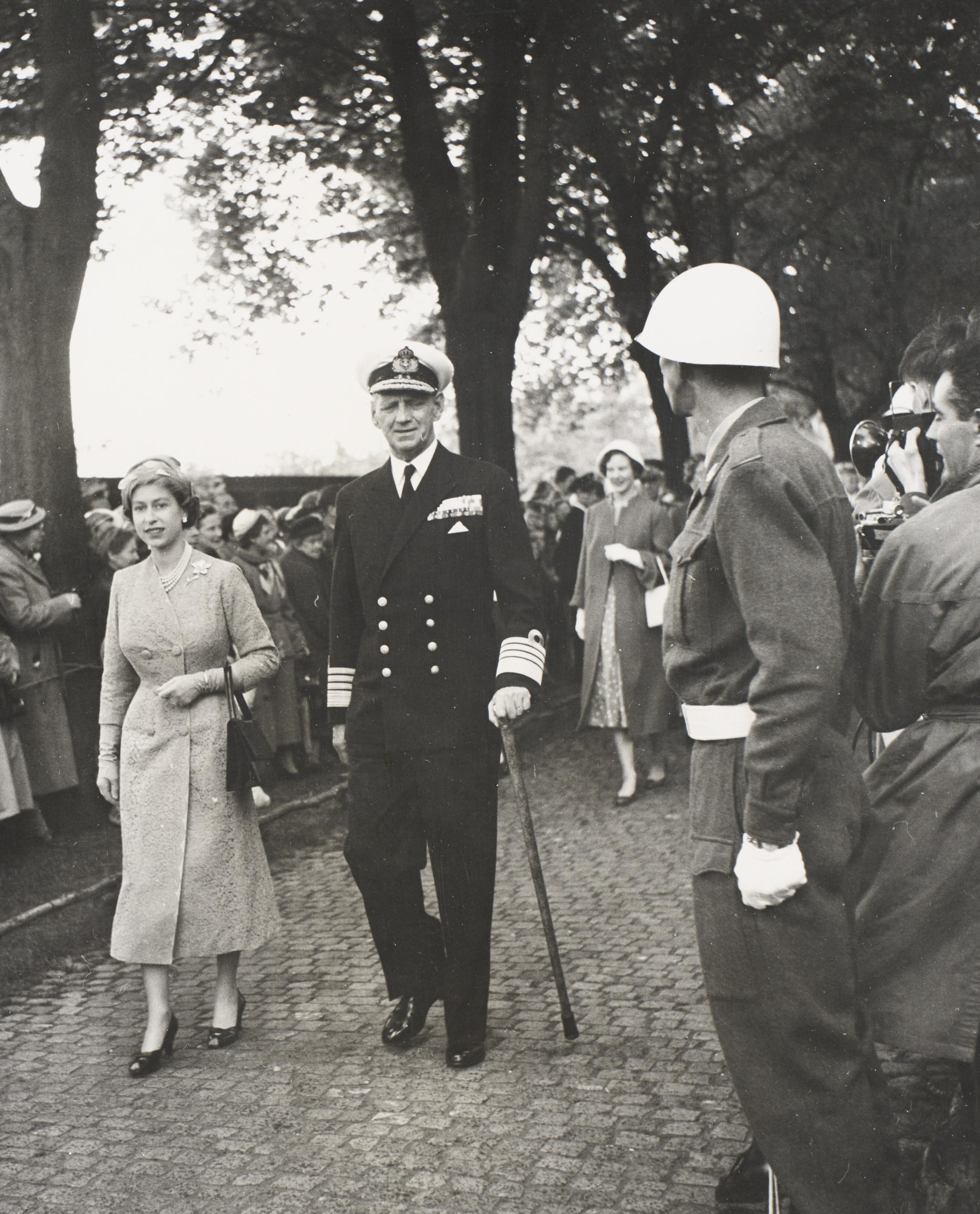 At the age of 96 and after nearly 71 years on the throne, Elizabeth II of Great Britain has now passed away. During her reign, she made two state visits to Denmark. The first state visit was in the spring of 1957, and the second state visit was in 1979, when she was met by our own Queen Margrethe. You can find photos from the visit in our digital collections.