The largest book
The largest book in our collections is John James Audubon's life's work, The Birds of America. With its 435 hand-coloured bird drawings, it is an impressive work.
John James Audubon (1785-1851) was the son of a French captain and plantation owner, Jean Audubon, and he had a strong interest in nature from an early age. An interest that ended up following him all his life. He started drawing early, and especially birds caught his eye.
In 1806, he was sent to his father's estate, Mill Grove, near Philadelphia, Pennsylvania. Officially to learn English, unofficially to avoid French conscription. Here Audubon continued his life as a free man, and he continued to take an interest in - and draw - nature.
It was birds in particular that Audubon drew, and since it was difficult to draw them in a lifelike way, he experimented with different methods of setting them up. The traditional method was to stuff the bird and then draw it, but it often looked lifeless and that was not what Audubon wanted.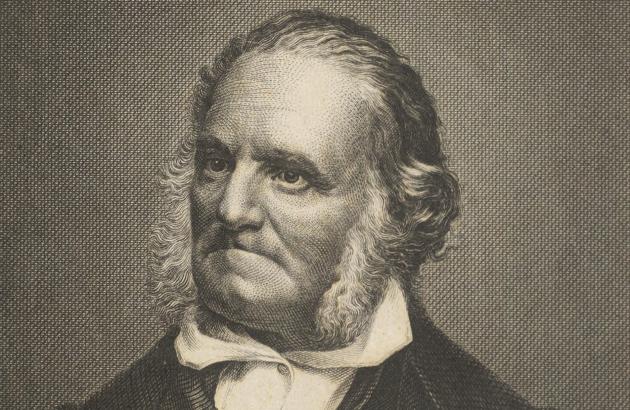 He figured it was better to draw the newly shot bird. Shooting the bird was a necessity, as cameras were not available. After various attempts, Audubon learned that the solution was to stuff the shot bird with metal wire. It allowed him to mount the bird in exactly the position he wanted and the results were good. So good that they have been described as the best that had been achieved so far.
In the early 1820s, he decided to publish his bird drawings, and after trying in vain to get his work published in the United States, he tried in Britain. He initially found an engraver, Lizars, in Edinburgh. He printed the first 10 posters but had several issues, especially with his colourers, after which the work was moved to London. Here, the remaining 425 posters were printed and coloured at Robert Havell & Son. The publication lasted from 1827-1838.