Halli Halli Hallo – we'll win in Mexico
A football World Cup needs a good rallying cry. In a production folder donated to the Royal Danish Library hides the story of how a genuine World Cup hit came to be.
It was Friday, 15 November, 1985. Johnny Reimar was pretty tired. He was on the plane on his way home from Thailand. He had been there to plan a major party tour for the growing number of Danish tourists. It had gone well, and now he knew what he was going to spend a good part of 1986 on. What he did not know was that he would also learn to find Mexico on a map.
With a slight bump, the wheel of the SAS plane hit the asphalt in Kastrup. Home again. When Reimar later got into the taxi, the driver gave him a buttery smile and said briskly: "Halli halli hallo". Then Reimar knew that he had better stop by the office before going home. When he got there, the phone was ringing incessantly, making him smile wildly, because now he had a sale to conduct. The problem was that he had yet to have a product.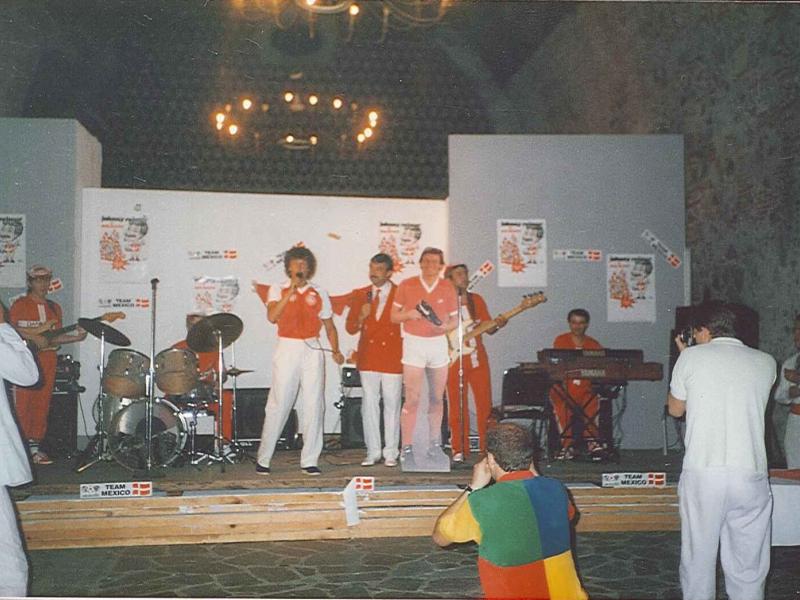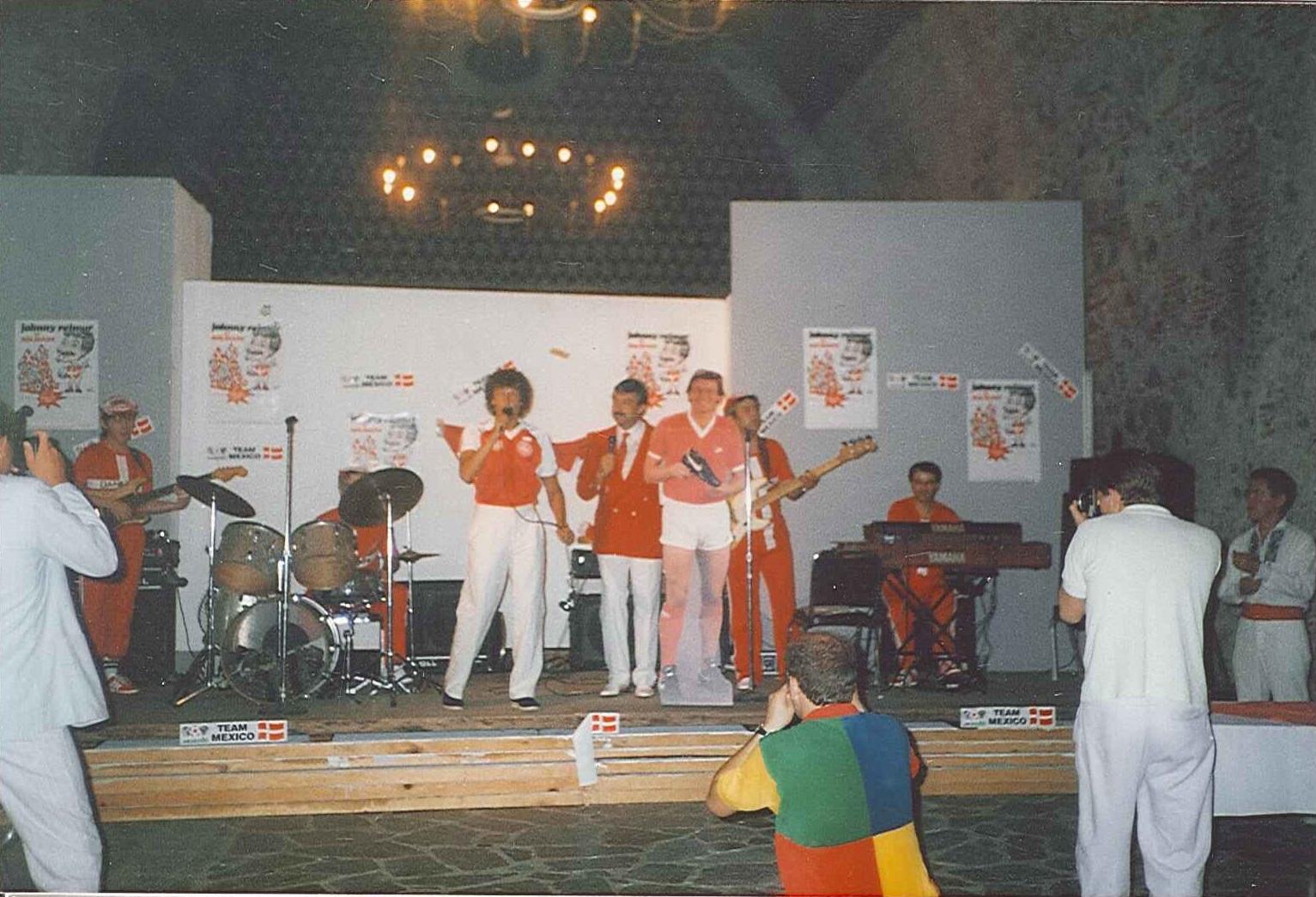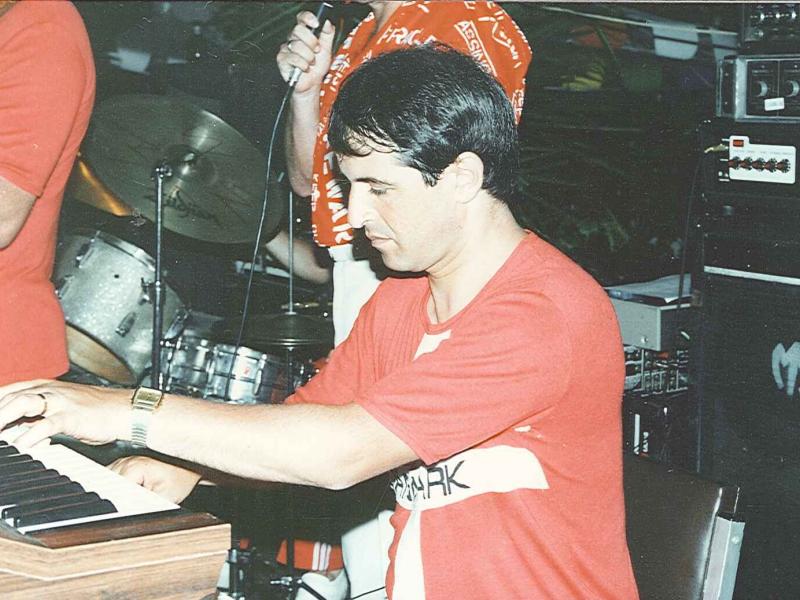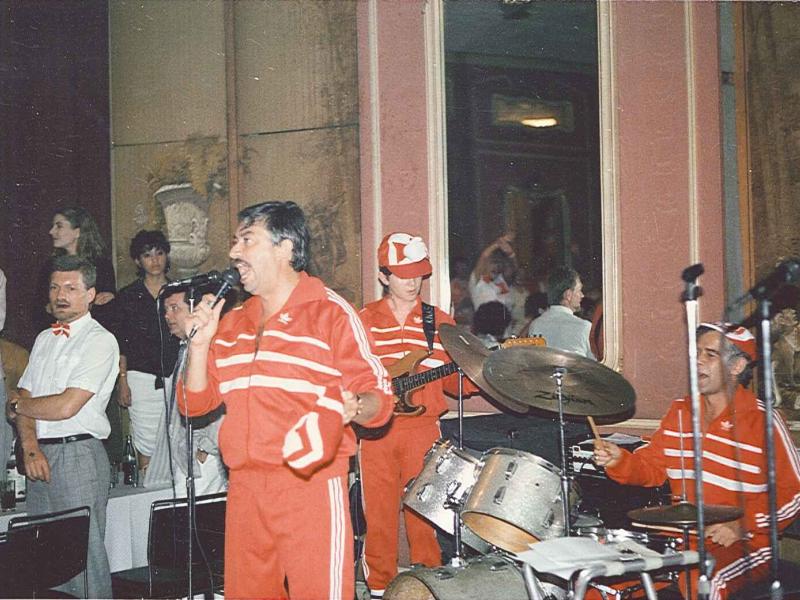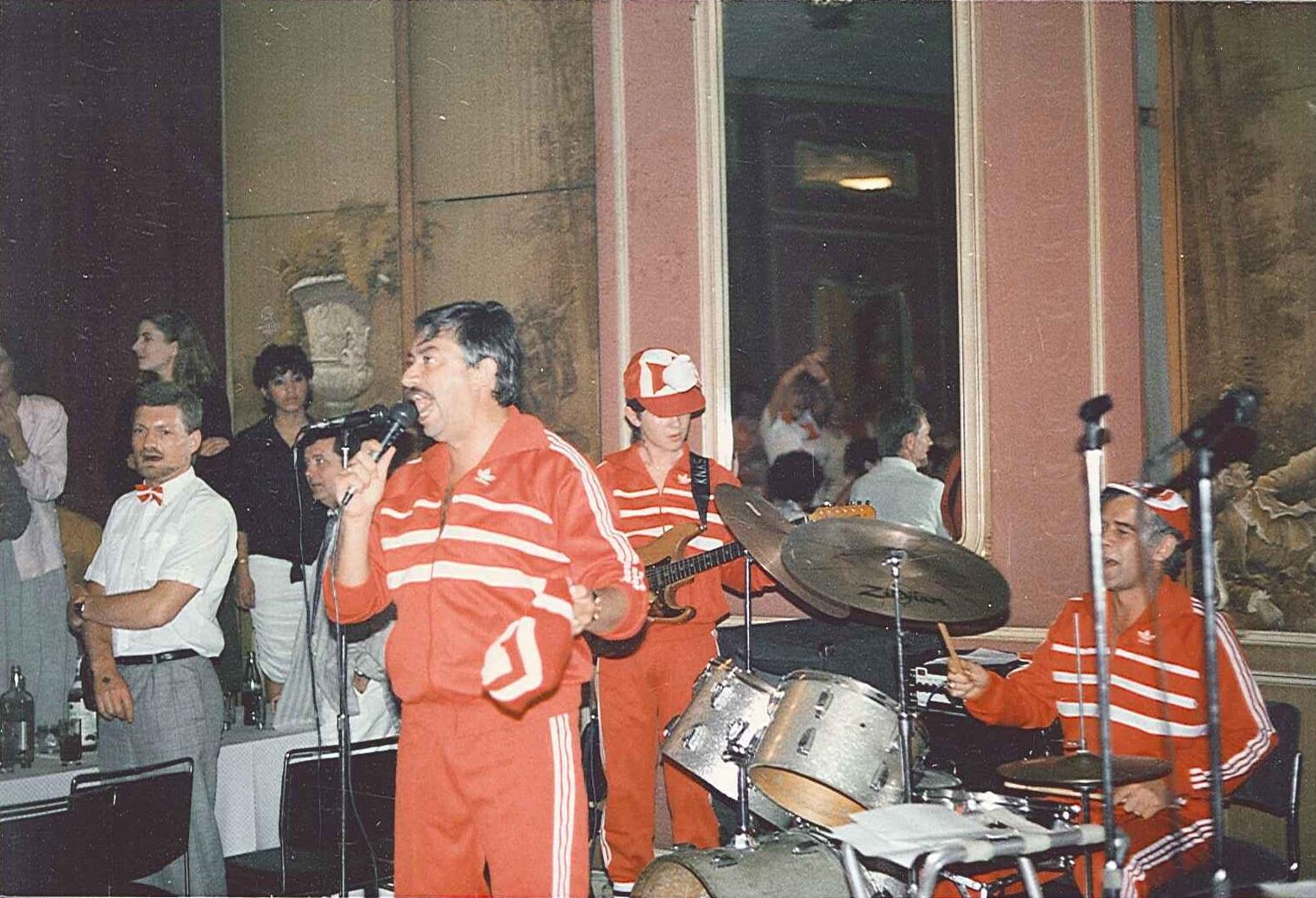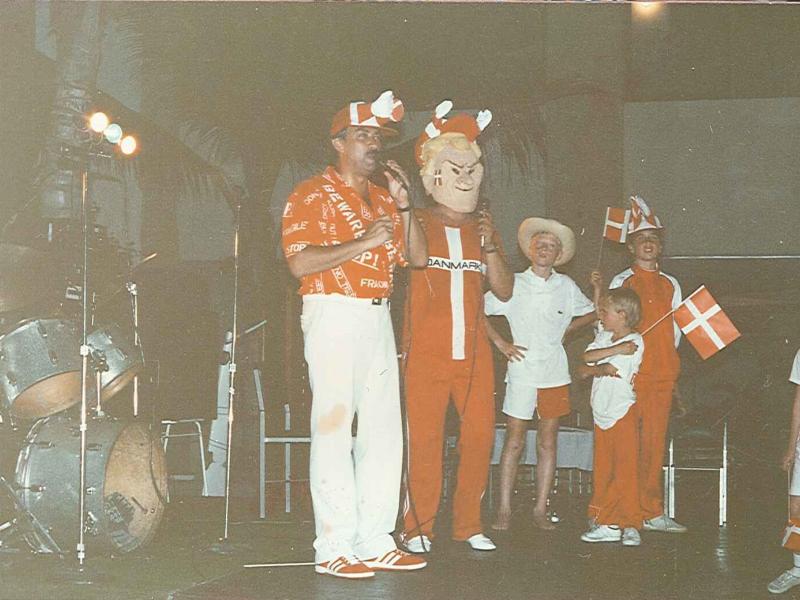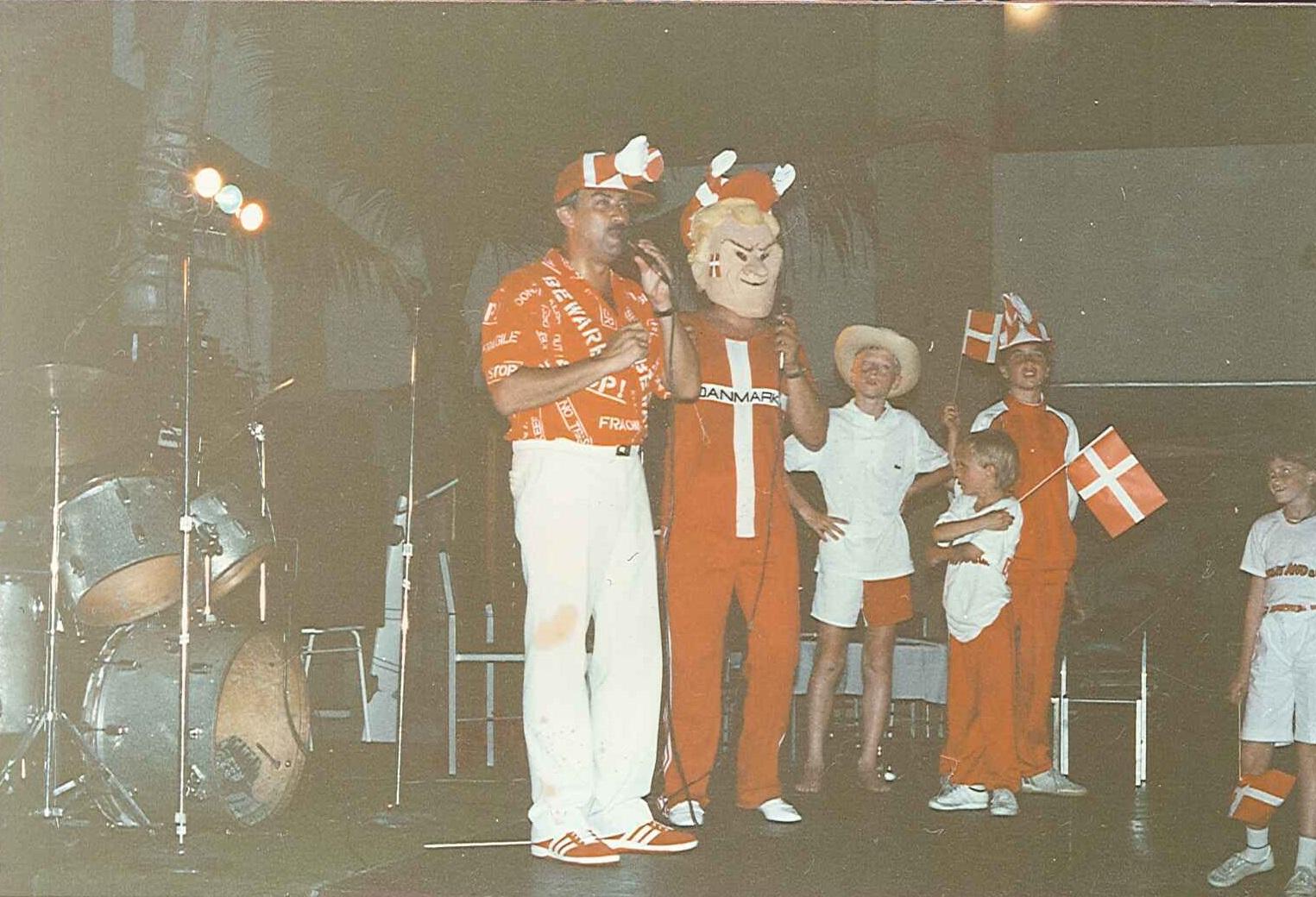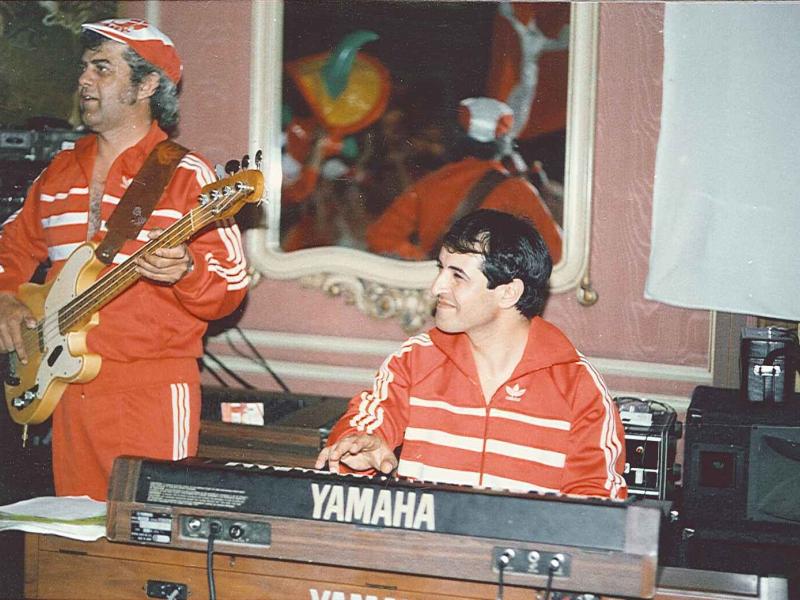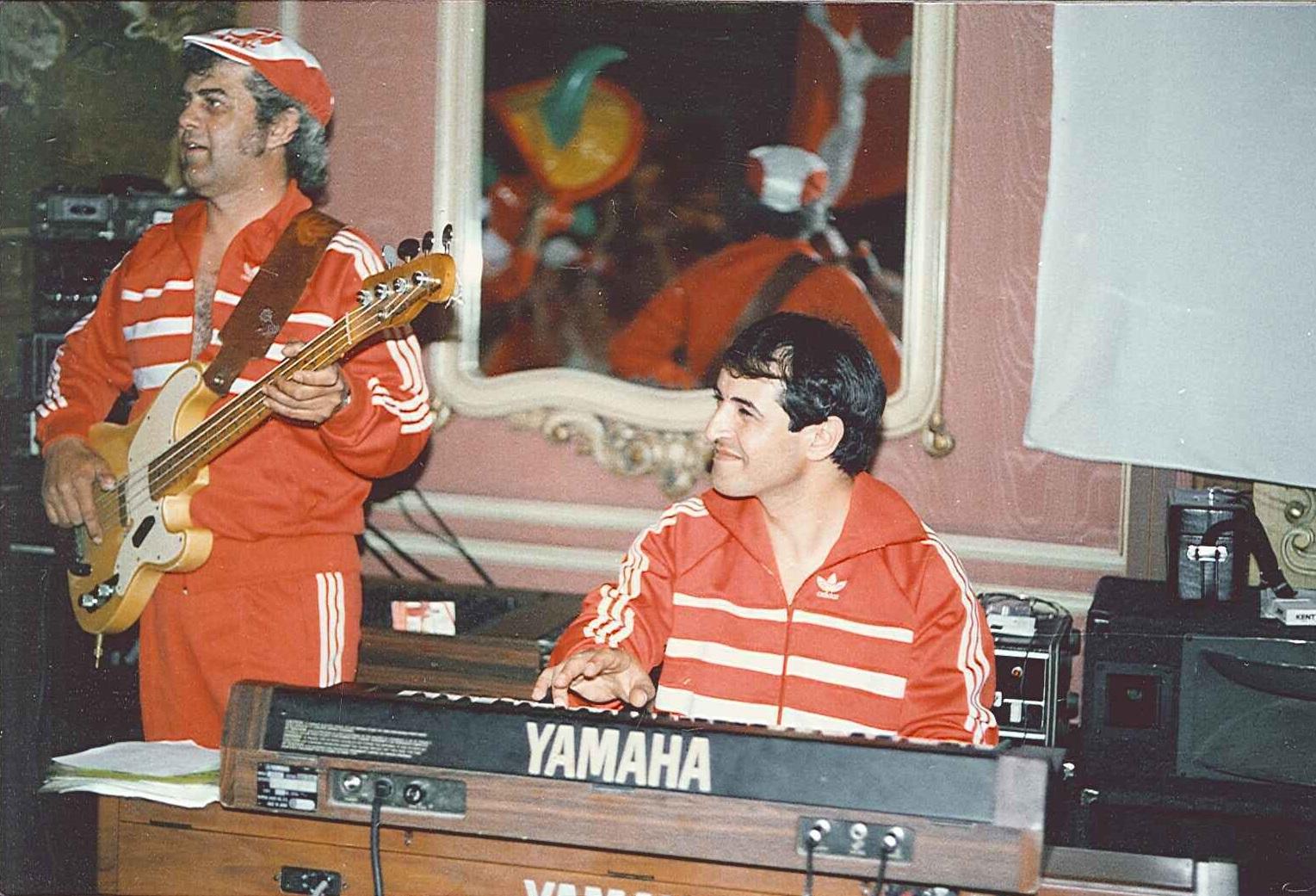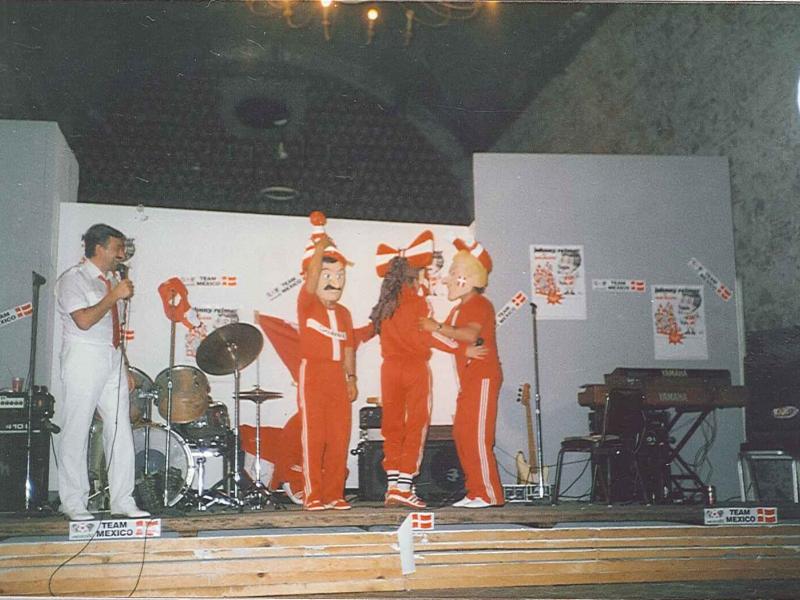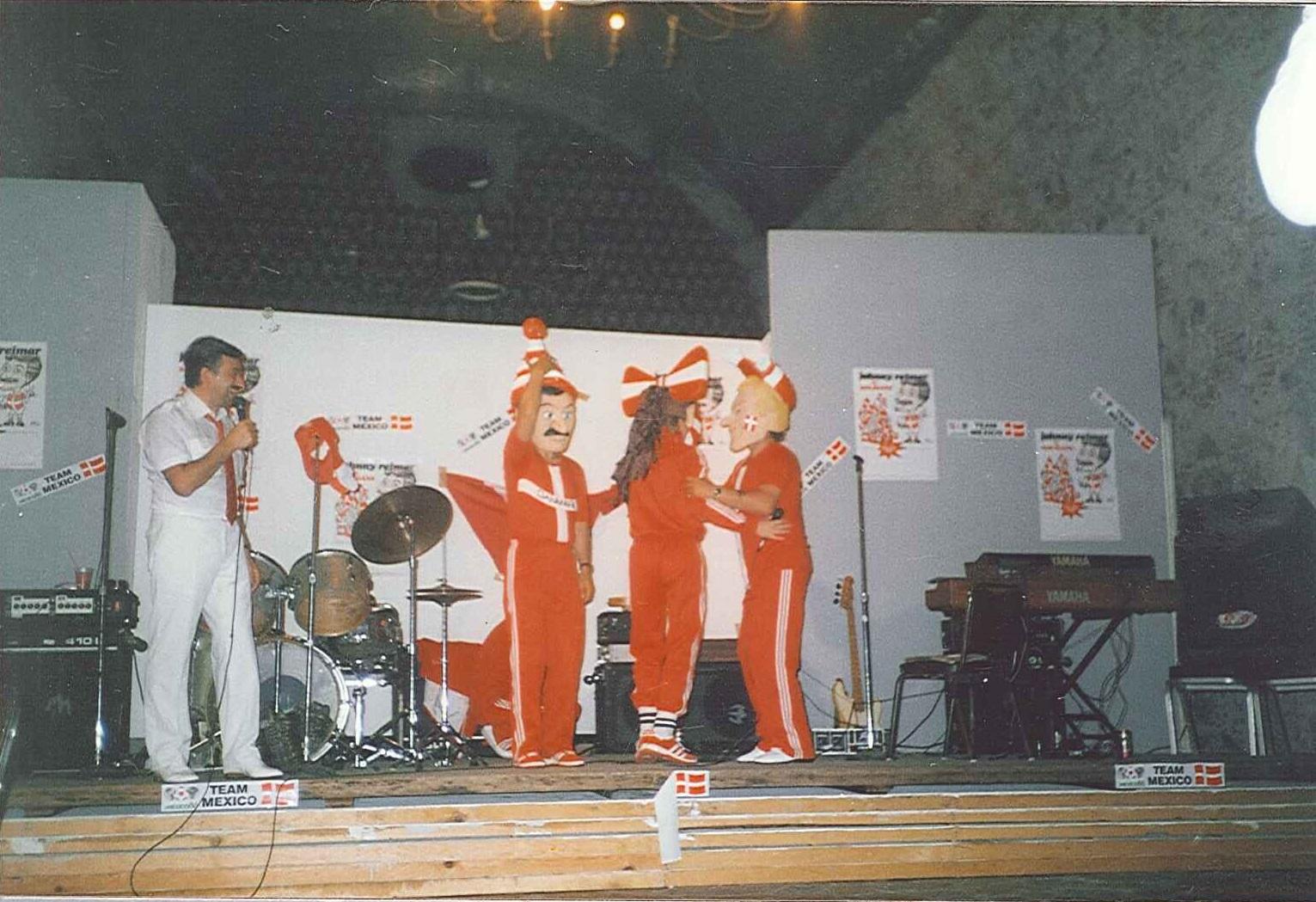 A good idea
Why did the taxi driver's greeting send Reimar to the office? Well, before he left, he had been in the studio. He had been lured by one of his old musician friends, Knud Thormod. Knud, like many others, saw good opportunities to cash in on the football euphoria the country had been in since qualifying for the World Cup in Mexico a month earlier. Thormod had several record companies and music publishers, his brother, Svend Christiansen, had a studio, and Reimar had the voice and profile for a good football party atmosphere, so it was just right.
Together with the lyricist Fini Jaworski, who was quite well versed in the musical nooks and crannies of the world from his job in Denmarks Radio's discotheque, they went in search of an old Mexican melody they could use. The choice fell on "La Raspa", which was one of the best known of its kind. It was of unknown origin, and that was a clear advantage. Because by signing himself on as the arranger, Reimar got the composer's share, and the music publisher the rest. He then also made an extra effort, because the verse between the Halli Hallos was his own invention. When the occasion led them to start a new company with both record label and music publisher under the name Eldorado APS, they kept it all themselves.
"Halli Halli Hallo" was recorded at the beginning of November 1985 in Svend Christiansen's "Sun Studio". It was a classic Johnny Reimar Party production. It sounded like Reimar was at the head of a large party orchestra in front of a singing and cheering audience. In practice, it was a small six-piece orchestra, and the choir a single woman and two men, including Thormod himself. It was the specialty of Reimar and the pair of brothers to fire up the reverb well and let each person sing on different tracks, so that it all sounded like a million. They had been doing this for years, so it was an easy task.
On 7 November, 1,000 records were ordered at the record factory in Hønefoss in Norway, and according to the order form, they had to hurry a bit, as it was a "football single". There were no such ones on the market yet, because the qualification for the WC was, after all, quite new. And Thormod knew that it was about being first. And then Reimar went to Thailand.
World Cup in Mexico 1986
The 1986 FIFA World Cup was held in Mexico between 31 May and 29 June. The World Cup title was won by Argentina, who beat West Germany 3-2 in the final. Denmark participated for the first time ever in a World Cup final, and won its opening pool with three victories over Scotland, Uruguay and West Germany. However, Denmark was eliminated from the tournament after the round of 16, when the team conceded a painful 5-1 defeat to Spain.
15:25 Football: Ireland-Denmark
They both knew a thing or two about making hits. The first step is the good idea. The second step is the right production, and the third the right launch. Thormod believed that he had already achieved the first two steps, and then he just had to find a good way to get the song out to the people. And in the middle of all the planning, he suddenly had a crazy idea.
Although the Danish national team had already qualified for the WC, they were missing a single group match. It was to be played on Wednesday 13 November in Dublin. As always, the match was broadcast live on DR TV.
When there were major national events such as national football matches, the viewing figures were sky high. That was what Knud Thormod had in mind when, in the days leading up to the match, he started the car and drove towards the broadcasting studio. How he found the sports editor and persuaded them to play "Halli Halli Hallo" fades into the mists of time, but he succeeded. The song was played both before and after the match. The feature was something with a doll waving the Danish flag in time to the music. That was all.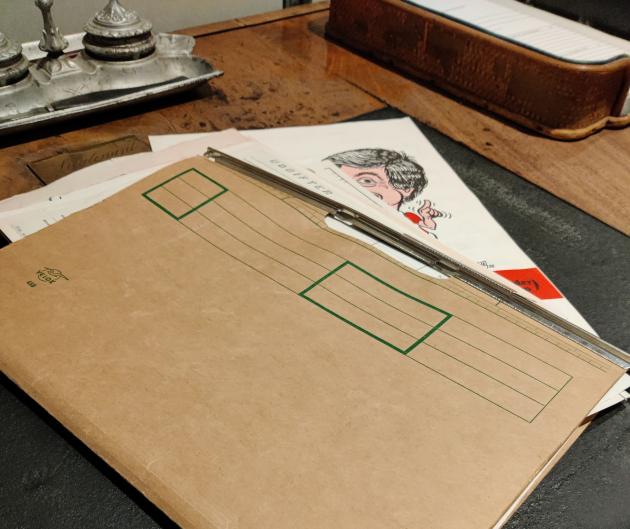 "The football song from TV"
Knud Thormod was happy when he switched off his television at home in Havnsø after the match. He was sure he had hit the jackpot. And quite right.
The following days he got busy. There was a lot of mystery about who was behind it, because it had not been mentioned on TV. But according to Reimar, at least the taxi driver at the airport had figured it out. And when it dawned on Reimar, action had to be taken.
Already on the Monday after returning home, he was in full swing. The newspaper BT had a big interview with him in which he declared that this was his biggest hit since "Du burde købe dig en tyrolerhat" in 1969. According to Reimar, it had sold 50,000 copies, and Reimar himself believed that "Halli Halli Hallo" appeared to beat that record. It was quite a hunch, considering that not a single record or cassette had yet been sold, but there was no need to undersell themselves. And he was of course proven right.
The record went straight into 5th place on the official Danish singles list, which was presented in BT on Friday 6 December. The album subsequently sold rapidly up to Christmas, and on New Year's Eve it once again received a huge helping hand from Denmark's Radio. The song simply closed this year's New Year's show, which was headlined by Reimar's good friend, Jørgen de Mylius. The entire audience had been instructed in a choreography that was hilarious and musicians dressed as Mexicans, and they had even got Frank Arnesen, Søren Busk, Klaus Berggreen and Morten Olsen from the men's national team to sing along in a small filmed sequence. You could not ask for better help on the way to the top.
Since the hit list was then based on figures for the previous week, the effect could only be read a little into January 1986, but then bingo. "Halli Halli Hallo" reached number one in the middle of the month, and BT was able to interview a proud Reimar, who announced that the song had also travelled abroad. He said that he had been contacted by the West German Football Association, who wanted to make the song their official World Cup anthem. However, he politely said no thanks for patriotic reasons, he explained.
Because of Walter & Carlo and their "Op på fars hat", the song only got two weeks at number one, but overall the mission was successful. Although many competing Mexico songs emerged in the run-up to the World Cup in June 1986, half of the year belonged to "Halli Halli Hallo" and Reimar, who was now Denmark's football king. On the radio, television, BT, in the Donald Duck magazine, around the country with his new "roligan" (opposite of hooligan) concept, and, when it finally came time for the world championship itself, also around Mexico. Here, his Mexico battle song had long since been outcompeted effectively by "Re-Septten", which was released just before the championships. But until then it was Reimar's World Cup.
The launch of "Halli Halli Hallo" is a textbook example of how to create a hit in 1985. No one mastered that art better than Johnny Reimar. He had the experience, the network and the audacity to pull off a stunt like this. The fact that he and Thormod only reached half way towards the 50,000 records and tapes must have been numbingly indifferent to them. They got the hit and that was all that mattered.
"La Raspa"
Melodien til "Halli Halli Hallo" er en gammel mexicansk folkesang. Hvor gammel er der ikke rigtigt nogen, der ved. Der er til gengæld ingen tvivl om, hvornår den for alvor blev kendt. Det var nemlig i 1947.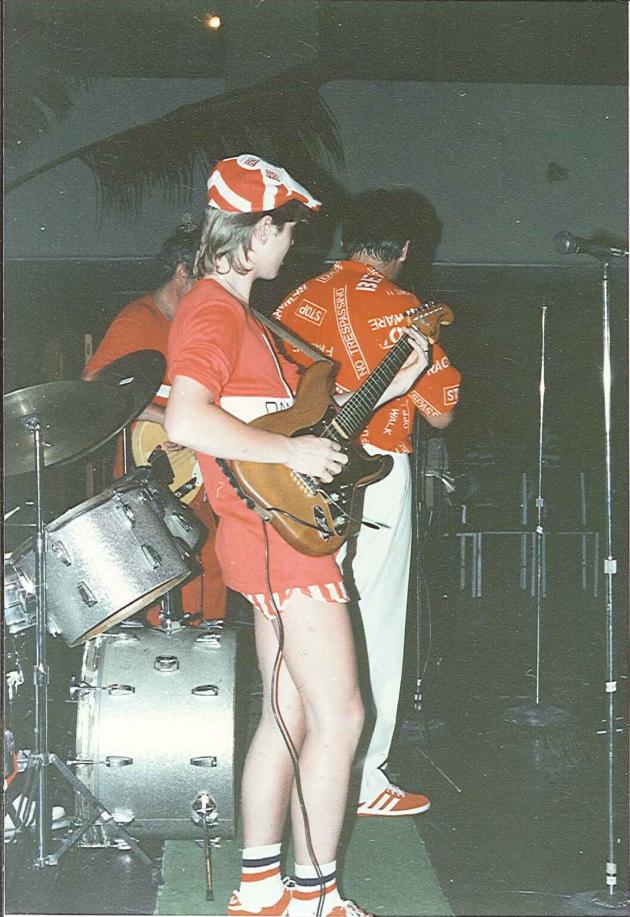 På det tidspunkt var biograffilm både med farver og lyd, og det helt store var musicalfilmene. I årene efter Anden Verdenskrigs afslutning var der verden over stor efterspørgsel efter eksotiske indslag fra varmere himmelstrøg, og i 1947 var turen kommet til Mexico. I Hollywoodfilmen "Fiesta" kunne man se den mexicanske skuespiller Ricardo Montalbán i hovedrollen som tyrefægteren Mario Morales, der hellere vil være musiker. Det hele ender godt, og undervejs bliver man underholdt med masser af mexicansk musik. Heriblandt en central scene hvor hovedpersonen spiller op til mexicansk folkedans med et orkester. Midt i dansescenen hører man "La Raspa", som sangen oprindeligt hed.
Filmens betydning for sangens udbredelse var monumental. Inden var der, så vidt vides, en enkelt indspilning af sangen på verdensplan. Få år efter var den et verdenshit. I Danmark havde filmen premiere i maj 1948. I den anledning arrangerede filmselskabet bag, Metro-Goldwyn-Mayer (dem med den brølende løve), sammen med Danse-Ringen en stor opvisning i Tivoli, hvor man kunne lære at danse "La Raspa". I de efterfølgende uger og måneder gled "La Raspa" ind i repertoiret rundt omkring hos landets danseorkestre.
Første gang, den blev spillet i radioen, var netop i forbindelse med en livetransmission fra en danserestaurant, og derfra gik det slag i slag. I 1949 blev "La Raspa" sågar udgivet på node med dansk tekst af Georg Otto, et af Otto Leisners dæknavne. I praksis var det en nærmest ordret oversættelse af den svenske udgave, som legendariske Povel Ramel havde skrevet teksten til og selv indspillet.
"La Raspa" blev indspillet i tonsvis af versioner i de år, og de følgende årtier blev den opfrisket stort set hver gang, der opstod nye musikalske moder. Den findes derfor blandt andet i rock'n'roll-udgaver, i twist-versioner og naturligvis også et væld af disco-indspilninger. Den blev spillet i radioen, hver gang der skete noget, der havde med Mexico at gøre, blandt andet da der var Ol i Mexico City i 1968. Så det var meget nærliggende, at det var den, der blev fundet frem, da Johnny Reimar og co. besluttede sig for at lave en fodboldslagsang.
How do we know this?
The story of "Halli Halli Hallo" is based on various newspaper articles in Mediestream, DR's digitised programme overviews, Johnny Reimar's autobiography "Mr. Showbiz. Fra Rock til Ridder" (Reimar 2000), telephone conversations with Reimar and Thormod, and not least the production folder from the publication, donated to the Royal Danish Library by Knud Thormod.