The pamphlet and ephemera collection
In the collection you will find everything from supermarket catalogues to broadsheet ballads. In short: printed items from your everyday.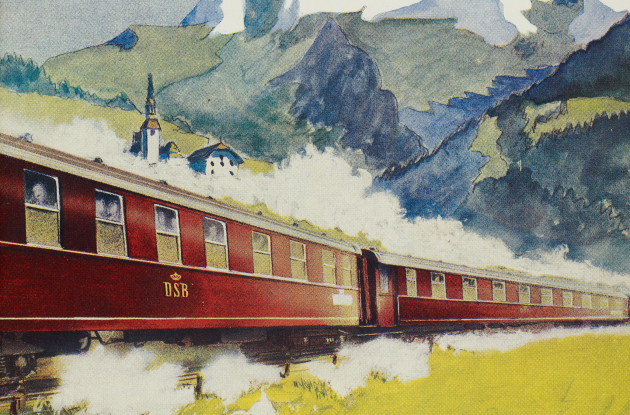 Everyone gets acquainted with small prints and ephemera like pamphlets, leaflets and booklets - without thinking of it as a genre in itself. Small prints and ephemera can be used as source material for many purposes. Often, small print is the only source for the history of an association or company.
The majority of the Royal Danish Library's collection of pamphlet and ephemera has not been catalogued. This means that most items cannot be searched for in our library system.
However, this does not necessarily mean that we do not have the material. You can write to us and we will help you find the item you are looking for. When you write to us, we need you to provide us with information about the institution, company or association and relevant years, as well as the nature of material and possible topic you are looking for.
Please note that you can only see items from the collection in the Research Reading Room in the Royal Danish Library, Copenhagen.
What can I find?
You can find material on such diverse topics as the Fire of Christiansborg 1884, the history of the cooperative movement and the first pre-printed Christmas embroideries.
We have various collections of songs, for example broadsheet ballads, songs on postcards, personal celebration songs and songs by named authors, for example Grundtvig.
Other smaller collections include the Occupation, pedigrees, auction catalogues, train schedules, political agitation, seed catalogues, travel catalogues, church concert programmes, treasure books, and theatre programmes.
Several of our materials can also be used for genealogy research.