Guaman Poma's Inca   Chronicle
Guaman Poma's extensive so-called Inca Chronicle is an account of the history of the Andean region from the earliest times, as well as a series of proposed reforms of the Spanish colonial rule. The long prose text is written in Spanish with occasional use of Quechua, one of the local Indian languages. Poma himself both wrote the text by hand and drew the nearly 400 full page illustrations. These drawings graphically express the suffering of the people under Spanish rule.
 
The work is addressed to the Spanish King Felipe III. Poma wants to inform the King about the profound crisis which he thinks that the Spanish colonial power has brought to the area. It appears from the manuscript that Poma went to Lima to hand it over to the Viceroy. Later it came to Spain where it most probably was acquired by a Danish diplomat who brought it to Denmark. It is likely that it became part of King Frederik III's library as early as c. 1660.
The Guaman Website combines a digital facsimile of the fragile manuscript with a meticulous transcription of the text in Spanish and the native language Quechua. And free-text search in the text is possible. Further, the edition is supplied with introductions and bibliographies. Finally, a number of documents are published which shed light on the work of Guaman Poma, his age, and the later reception of his work.
The Website which was published May 2001 by senior archivist Ivan Boserup and research librarian Bruno Svindborg, both from the Manuscript Department, has been revised and enlarged continually. This work has been done under the supervision and with active cooperation by professor in Spanish  Rolena Adorno, Yale University, USA, one of the leading experts on the subject. The development of the new underlying data base has been undertaken by Sigfrid Lundberg, The Department of Digital Developmen and Production.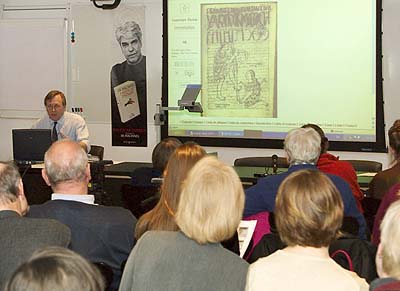 Senior archivist Ivan Boserup, The Manuscript Department, has on several occasions in Denmark and abroad lectured on the codicological aspects and the unique historical and cultural importance of the Inca Chronicle.
The Inca-Chronicle was June 2007 nominated on UNESCO's Memory of the World list.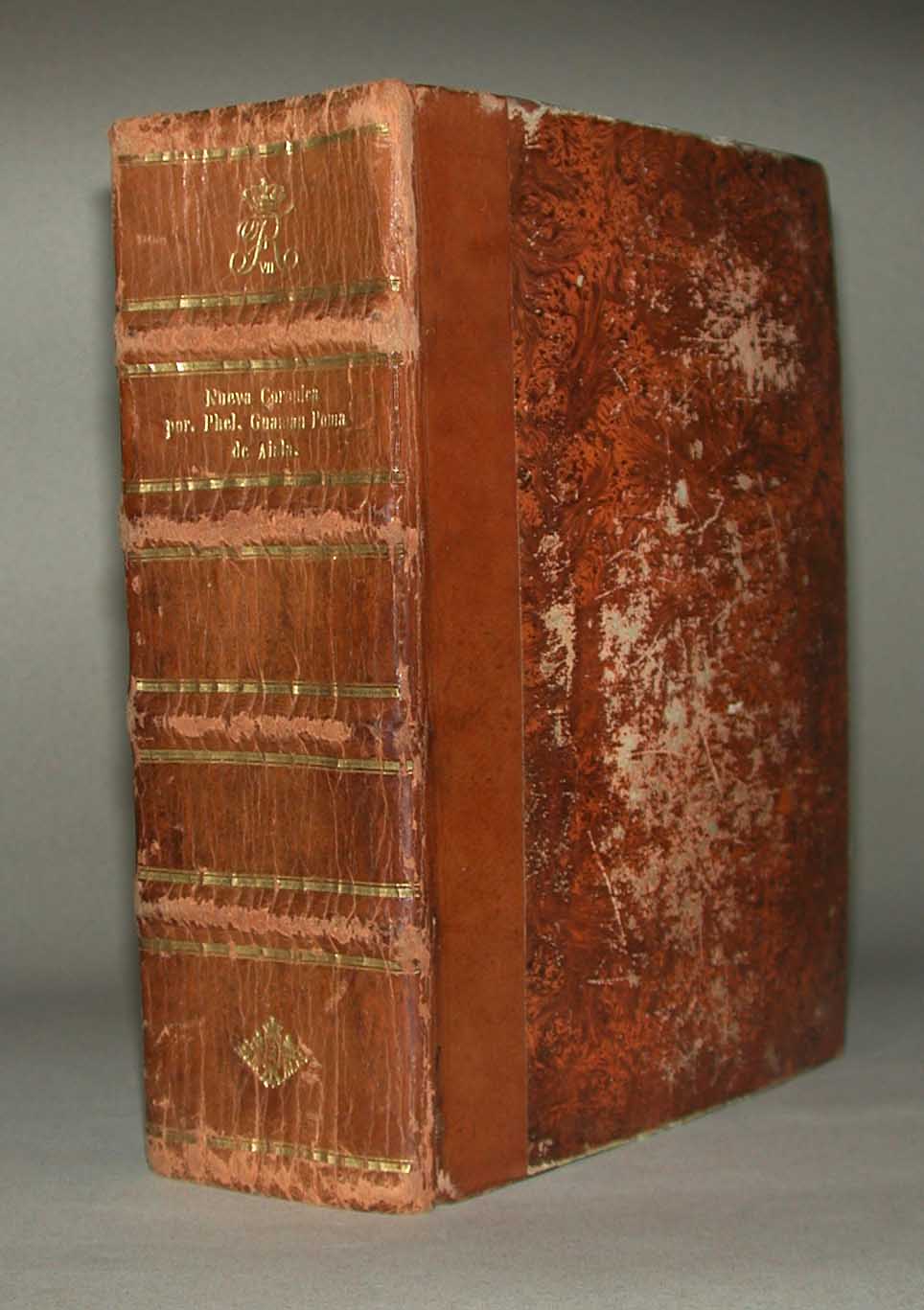 The manuscript from the beginning of the 17th century has been bound in a newer binding.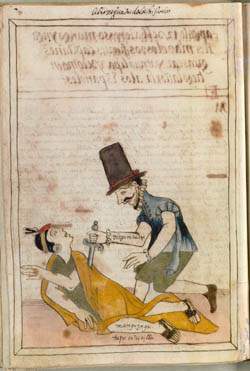 Guaman Poma also has contributed with drawings to Martin de Murúa's Historia del Piru (1590/1596).