About An Aerial View of Denmark
An Aerial View of Denmark is an online service where you can see aerial photos of Denmark from 1890 onwards.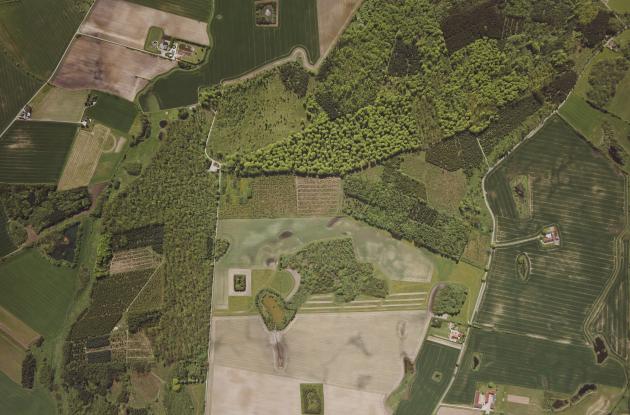 Our collection of aerial photographs consists of around three million unique exposures from 1890 to 2010. The collection provides an extraordinary insight into the development of the cultural landscape and infrastructure in the cities as well as in the countryside up through the 20th century.
The service aims to give new (digital) life to the old aerial photos and make them freely accessible to everyone. Since the beginning of the project, the public has been involved in the work of placing the images on the map of Denmark, as there is no information in the archives about the exact location of the images. Inside the service, it is therefore possible for users who are logged in to move the images to the correct location on the map of Denmark. Users receive points based on how many images they have helped to locate.
If you would like to know more about the project An Aerial View of Denmark, please contact us.
Search directly in An Aerial View of Denmark
Press the button to visit An Aerial View of Denmark. You search by zooming in on the area of the map you are interested in seeing aerial photos from.
Danmark set fra luften