Zanele Muholi (ZA) on activism and photography
South African Zanele Muholi is one of todays most acclaimed photographers. Muholi's works depict vulnerable areas such as identity, gender, sexuality and ethnicity.
Notice: the event will be photographed and filmed for Zanele Muholi Studio.
Meet the world-renowned visual artist, South African Zanele Muholi (they/them) at International Photographers' Stage in conversation with Charlotte Præstegaard Schwartz.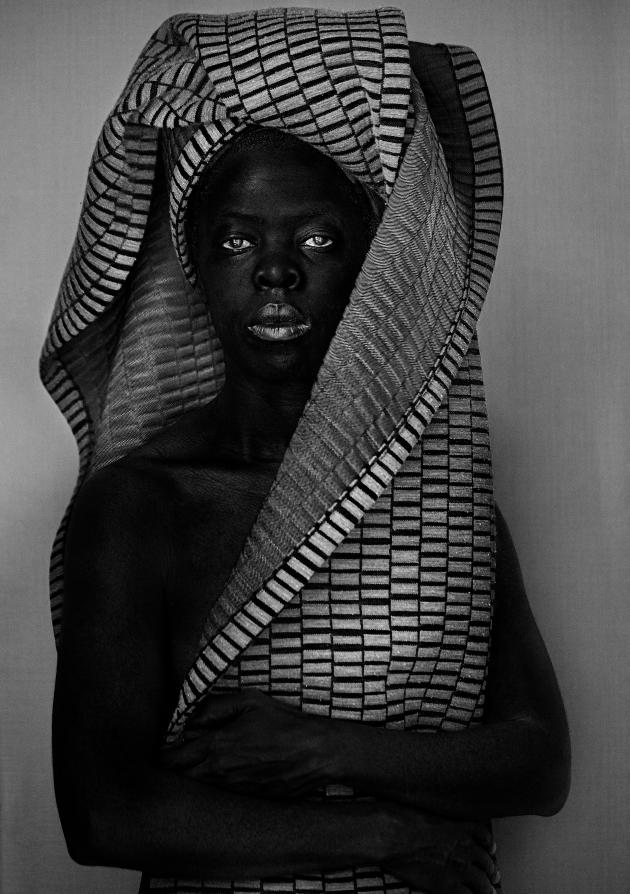 Vulnerable identities - not victims
Zanele Muholi's work depicts vulnerable areas such as identity, gender, sexuality and ethnicity, especially in South Africa's LGBTQI+ communities. Through portraits in particular, Muholi challenges stereotypes and represents minorities as individuals struggling against the stigma and violence they face - not as victims.
    "My mission is to re-write a Black queer and trans visual history of South Africa for the world to know of our resistance and existence at the height of hate crimes in South Africa and beyond."
During the conversation, Muholi and Præstegaard Schwartz will showcase and talk about a number of Muholi's iconic works. This will take place in the Queen's Hall, where the audience will get up close to the photographs as they are projected onto the cinema-sized screen.
Portraits and self-portraits
The ongoing project Faces and Phases challenges the portrayal of black lesbian and transgender individuals. The works show a person looking directly into the camera, accompanied by statements from a community of individuals who risk their lives daily simply by living out and expressing their identities.
In the 2015 series of self-portraits, Somnyama Ngonyama, Hail the Dark Lioness, Muholi challenges the way black women are portrayed in media today. The portraits emphasise black skin through white contrasts; incidence of light, white veils, various costumes and traditional clothing.
Aktuel på Gl STRAND
See Muholi first solo exhibition in Denmark at GL STRAND from 18 June to 4 september 2022.
Zanele Muholi studied photography in South Africa and documentary media in Canada. Muholi identifies as nonbinary, and therefore addresses as they/them. Exhibiting this year at Gl STRAND with more than 100 works, the exhibition is their first solo show in Denmark. Other solo exhibitions include Stedelijk Museum (Amsterdam), Venice Biennale (Venice) and most recently Tate Modern (London) in 2021. Muholi has received the 'Best Photography Book Award' by the Kraszna-Krausz Foundation for Somnyama Ngonyama, in 2019. Muholi is co-founder of The Forum for Empowerment of Women (FEW) in 2002, and founder of Inkanyiso, a forum for queer and visual activists, back in 2009.
Charlotte Præstegaard Schwartz is a photo curator and research librarian in charge of the National Photo Collection at Royal Danish Library. She holds a Master of Arts. and a PhD in art history with a focus on 20th and 21st century art. Charlotte Præstegaard Schwartz specialises in photography and the history of photography.