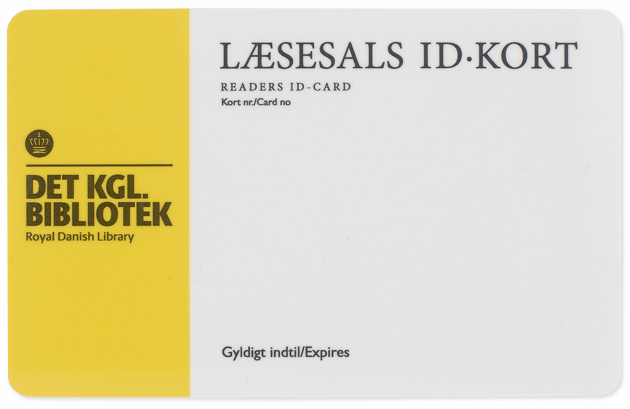 Det Kgl. Bibliotek
It is important to us, that we take good care of the material in our collections, which are also our shared cultural heritage.
In order to gain access and study certain precious and rare works, you must be a registered user at the library and have a special ID card. The reading room staff will inform you, if an ID card is required, and will issue an application form for you to fill out. In addition to the completed form, we also need to see your passport, and we will take a photo of you to put on the card.
In some cases, we also need either a written reference from an institution or a CV, before we can give you access to the material.
Please note, that we are unable to give you access to all of our material, even with an ID card. Some materials are so unique or fragile, that we no longer make them available in the reading room.