The Black Diamond becomes Green Key certified
As of Autumn 2022, the meeting and conference department in The Black Diamond has been certified with the international environmental label Green Key - as only the second state institution in Denmark.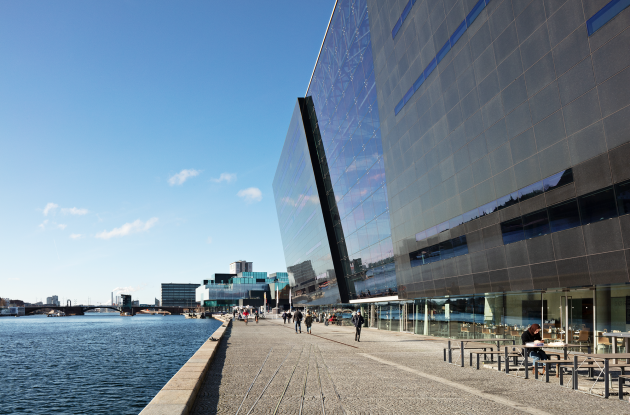 30 November 2022
As a Green Key meeting and conference supplier, both The Black Diamond and our suppliers in catering and cleaning meet the many relevant environmental requirements that Green Key includes. This includes, among other things, reduced energy and water consumption as well as increased recycling and waste sorting. Green Key continuously follows up on the certification with controls and checks - this is your guarantee that meetings and conferences in The Diamond are always green!
Suppliers also contribute to the green agenda
The Black Diamond's lessee, Madkartoteket, also meets Green Key's standards. Madkartoteket is primarily plant-based cuisine, and has the Organic Food Label in silver - this means that 60-90% of all food and drinks from Madkartoteket are organic.
The green work continues
The Green Key certification is a major milestone for the library's green work, but it doesn't stop here: the certification is just a small part of the library's overall climate strategy, A Greener Library 2025. The strategy sets ambitious goals within a number of significant sources for the Royal Danish Library's emissions, and aims to show the way towards the library's goal of becoming climate neutral by 2050.
Find out more about the library's various green initiatives