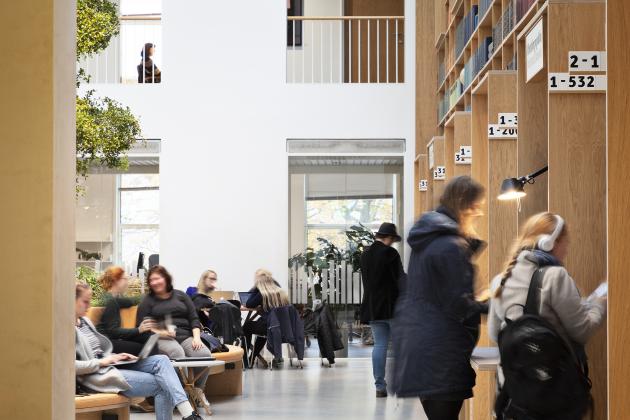 You can renew your items yourself, providing they have not been reserved by another user. You must log in to your account in order to extend the loan period.
A book can be renewed from your account for up to six months.
You cannot, however, renew items borrowed from external libraries yourself. In such cases you can contact the Royal Danish Library or your local library location to inquire as to whether a renewal is possible.
Items that are only permitted for use in the reading rooms cannot be renewed.
Log in and renew your loans
You can renew your loans if no other users have reserved the items.