We are transforming Danske Sal for you
We would so like to have a little more space for you. Fortunately, we now have a unique opportunity to open one of our beautiful old book vaults in Copenhagen for the public.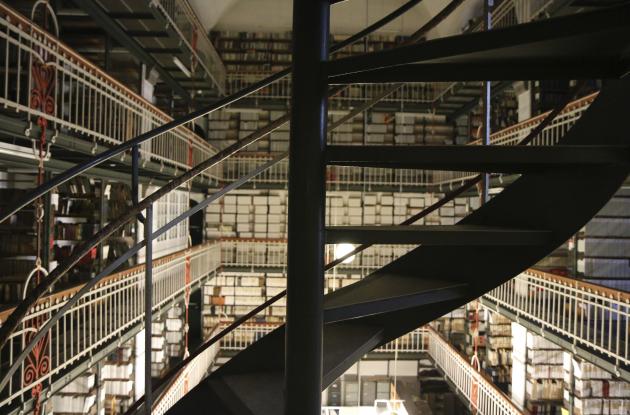 From 2024, there will be more space for users of The Black Diamond in Copenhagen. You will have the opportunity to use one of the library's many book vaults when we renovate the beautiful Danske Sal from 1906. The hall faces the Library Garden opposite Christiansborg, and the project is supported by the fund A.P. Møller og Hustru Chastine Mc-Kinney Møllers Fond til almene Formaal.
Although you can find many of our materials online, fortunately you still come and visit us. In fact, you are using our library space more than ever. In 2019, there were one million visits in both Det Kgl. Bibliotek's buildings in Aarhus and the buildings in Copenhagen. That really says something - and we want to listen. That is why we are creating a place for contemplation and reflection, for learning and gaining new insights. The expansion provides more attractive places for studying, and helps to realize our ambition of reaching more people.
The project is carried out in a collaboration between The Agency for Culture and Palaces and Det Kgl. Bibliotek. The project's full-time consultants are the architects Frank Maali and Gemma Lalanda. They have experience with construction projects in significantly older buildings, most recently the Theatre Museum at the Court Theatre on Slotsholmen.
We expect to be able to give users access to the new study facilities in Danske Sal at the beginning of 2024. The plan is also to open the old main entrance to the Library Garden and thereby create a better connection between the old part of the building from 1906 and the new one from 1999.
The books currently in Danske Sal will be moved to a new archive building, which The Agency for Culture and Palaces is constructing in Frederikssund for the National Museum of Denmark and Det Kgl. Bibliotek.