Radio concert with Trio con Brio on P2
The world-famous Danish piano trio Trio con Brio plays Brahms and Bent Sørensen for this year's first concert in The Black Diamond, Copenhagen. Listen to it on P2 March 9, 2021 at 19:30.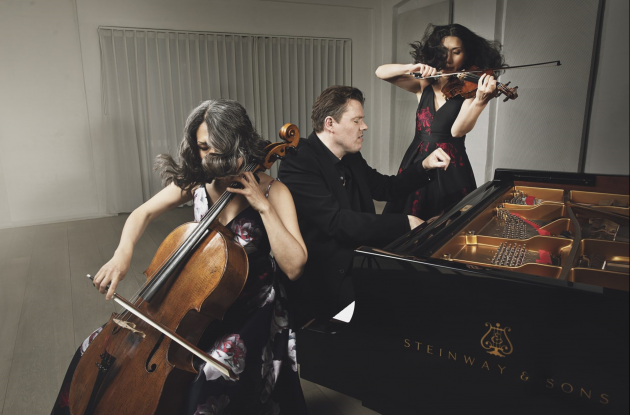 The concert with Trio con Brio should have been held as a traditional concert in the Queen's Hall, but due to the COVID-19 lockdown, it has now been turned into a radio concert. That change now gives far more music lovers the opportunity to hear the concert.
If you are into classical music performed with a fresh and contemporary approach to it, then it's time to tune in to P2 on Tuesday, 9 March 2021.
Trio con Brio plays Johannes Brahms' piano trio in H major and Bent Sørensen's Phantasmagoria. The latter is actually dedicated to Trio con Brio.