Free online access to six million newspaper pages
In close collaboration with the rights holders, we now offer free online access to ownerless newspapers, roughly 6.5 million newspaper pages. Everyone can now read approximately 13 million newspaper pages from the comfort of their home.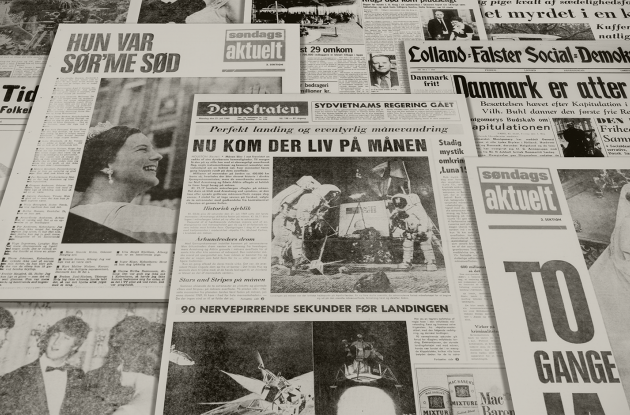 Many public libraries have purchased extended access to the so-called ownerless newspapers in Mediestream that users have previously only been able to read through library computers. The Covid-19 lockdown has made it impossible these last few weeks to access the approximately 6.5 million newspaper pages.
We are now correcting that.
By agreement with the newspaper rights holders, we have opened for free online access for everyone. You can now read in 67 newspapers published in the period 1921-2002, newspapers like Aktuelt, Land og Folk, Nationaltidende, Aalborg Amtstidende and Fyns Venstreblad. That equates to more than six million newspaper pages.
We also offer free access to newspapers published before 1921, a total of approximately 6.5 million pages. This means that you now have online access to roughly 13 million newspaper pages from your home.
You will find the newspapers here .
Enjoy!
A big thank you to the Danish Journalists' Association, Danske Medier, Copydan Tekst og Node and the Ministry of Culture for the quick work to making it possible for everyone to access the newspapers during lockdown.
Access is open as long as the public libraries are closed, but at least until 27 June 2020.