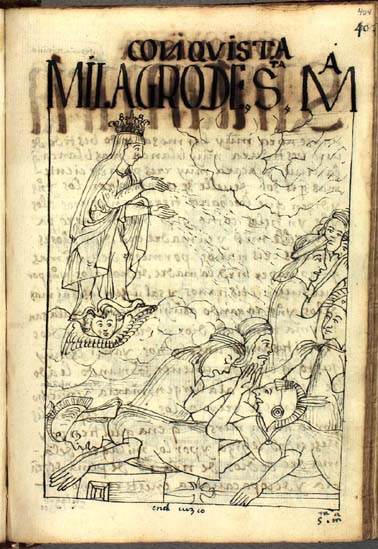 Drawing 162. The miracle of Santa María de Peña de Francia: Inka soldiers are frightened in battle by the miraculous apparition and flee.
402 [404]
MILAGRO DE S[AN]TA M[ARÍ]A1
/ en el Cuzco /
CONQVISTA
El autor dramatiza el tema de que no hubo conquista porque "no se defendieron los yndios": Al lanzarse a la batalla, los capitanes y soldados incaicos se postraron, asombrados por la visión milagrosa de la Virgen María. Véase p. 388, nota 3.