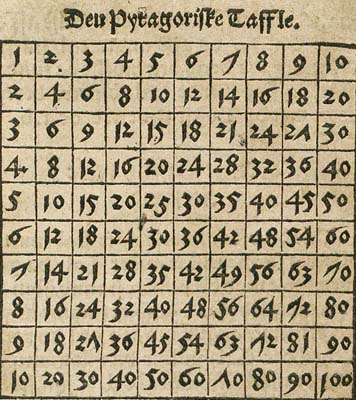 An Ingenious and useful Arithmetic Book, for Scribes, Bailiffs, Tradesmen, And others who do Business, on the Lines of the counting board with Metal discs, and with whole Numbers and fractions. Now recently translated into Danish by Hermen Veyere Citizen of Copenhagen.

(LN 1385 / 18,-111 8vo ex. 1).

This arithmetic book is, as the title indicates, meant as a help for scribes, bailiffs, and tradesmen. It has an introduction to multiplication, with examples from everyday life: "Likewise a man buys a horse, shoed with 32 nails, and he pays for the first nail one penny, for the second two pennies, for the third four pennies, for the fourth eight pennies, …".